A 'thank you' to our readers from MSN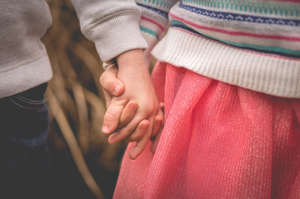 When you visited MSN last month, among the many stories you read were those with a special message: a call to action to help reunite the missing children of the world with their families.
In honour of National Missing Children's Day on May 25th, all month long we featured the stories of missing children, in-depth examinations of the reasons why they go missing, tips and advice on how to protect the kids in your life, and links of support to organizations that work to bring them home.
Together, we raised more than $17,000 to support the Missing Children Society of Canada, the Quebec-based Missing Children's Network, or Réseau Enfant-Retour and the U.S.-based National Center for Missing & Exploited Children. We got the faces of the missing out in front of the huge community of MSN readers, in hopes that they can still be found.
For your part in that, we want to extend a huge thank you to all of our readers who donated money and read articles on this important cause.
Amanda Pick, CEO of the Missing Children Society of Canada, expressed her gratitude to MSN readers for their interest in missing children across Canada and in the United States. "Having the awareness opportunity with MSN was powerful in ways beyond just donations, which are critical for our organization in keeping the doors open," she said.
"Every day, as we have been doing for the past 33 years, the Missing Children's Network helps keep hope alive for dozens of families", said Pina Arcamone, Director General of the organization.  "Every missing child deserves to be found and all families deserve to know what has happened to their child."
"We know the public plays a vital role in bringing missing children home," said Gavin Portnoy, vice president of Strategic Advancement and Partnerships at NCMEC. "It just takes the right person to recognize a missing child's photo and make that important phone call to our 24/7 call centre, 1-800-THE-LOST."
You can learn more and continue to get involved by visiting MSN Causes: Missing Children.