In photos: Indonesia earthquake

Photos
|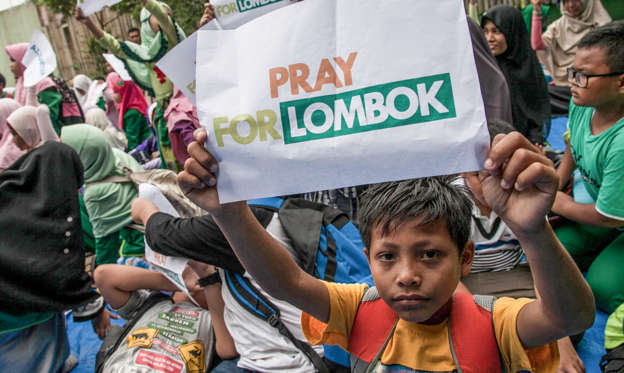 More than 130 people have died after a magnitude-6.9 earthquake hit the Indonesian island of Lombok on Aug. 5. Several aftershocks were felt in the following days, along with a magnitude-5.9 tremor on Aug. 9. Indonesian authorities confirmed that more than 1,400 were injured, while thousands of buildings have suffered severe damage.
Operations are underway to evacuate tourists out of the area. According to USGS, the shock resulted from a shallow thrust fault on or near the Flores Back Arc Thrust, located near Lombok. Tremors were felt up to the resort island of Bali in the west.

(Pictured) A child holds up a placard that reads 'Pray for Lombok' during an earthquake evacuation drill in Medan on Aug. 8.
© Ivan Damanik/AFP/Getty Images