Best plug-in hybrids
Car Buyer
24/11/2020
Considering how many plug-in hybrids (PHEVs) are now on sale, you'd be forgiven for thinking they've been around for a long time. In fact, the first one arrived on UK shores just a few years ago but they've quickly grown in popularity. Between January and October 2020, almost twice as many PHEVs were registered compared to the same period in 2019. Read on to see which are the best plug-in hybrids.
All plug-in hybrids feature an engine - usually petrol - mated to an electric motor and a decent-sized battery. Most PHEVs allow you to choose how the two power sources are used, with many giving you the option to save the battery power for later in the journey - useful if you're heading into a built-up area. With both systems working together, plug-in hybrids tend to be quite powerful, so many claim acceleration times that are close those set by hot hatchbacks and sports cars.
PHEVs tend to be able to travel a good distance on electric power alone (25-50 miles depending on the model). While you might be drawn to a plug-in hybrid by the promise of unbelievable MPG figures, it's worth noting that getting close to these numbers in real life completely depends on the types of journeys you do and how often you recharge the battery. On longer journeys where you've depleted the electric range, you'll be relying on the engine.
Because of the way emissions tests are undertaken, PHEVs offer very low quoted CO2 figures, and this makes them ideal for company-car drivers looking to slash their Benefit-in-Kind tax bills. But more and more private buyers are opting for plug-in hybrids too, often as a way to test the waters of electric-car ownership.
Below, we list the best plug-in hybrids. You might also want to check out our guides to the most economical family cars, the best company cars and the best electric cars.
Skoda is renowned for great value, and you could argue that the Superb is the clearest manifestation of that. It may be one of the brand's more expensive models but it offers the space and refinement of a BMW 5 Series or Mercedes E-Class for the price of a Vauxhall Insignia. You get a lot of room and a lot of equipment, plus a range of engines ranging from the economical to the surprisingly powerful.
The newest engine to join the line-up is a plug-in hybrid, which wears an 'iV' badge on the bootlid. Like the Volkswagen Passat GTE, you get a 1.4-litre petrol engine with electrical assistance and the promise of 188mpg. Up to 34 miles of electric-only driving is possible, while the Superb iV's tiny CO2 figure means it'll be a hit with fleet buyers, which explains why Skoda expects the iV to make up a quarter of Superb sales.
The declining popularity of diesel means the 330e could become a very important member of the BMW 3 Series line-up. When the lithium-ion battery is fully charged, you should be able to manage up to 41 miles of electric driving, which few other hybrids can match. Its claimed figures of 138mpg and 39g/km of CO2 might not always be achievable in real driving but the low CO2 rate means company-car tax is much lower than for the 320d or 330i.
In terms of driving, it's almost identical to the conventional petrol and diesel models, and an 'XtraBoost' feature bumps power up from 249bhp to 289bhp for limited periods when the battery is sufficiently charged. As a result, the 330e is one of the fastest-accelerating versions of the 3 Series. The boot has shrunk from 480 to 375 litres to accommodate the battery pack, but it's still a decent size and the reduction is a small drawback of an otherwise very accomplished car.
A plug-in hybrid powertrain suits the Mercedes E-Class well because it brings even more refinement than usual when you're driving around on near-silent battery power alone. You actually get two PHEV options in the new E-Class: a petrol-engined E 300 e and the diesel-powered E 300 de.
Both are said to offer around 30 miles of electric range and both post low CO2 figures to please the company-car market, which will account for the vast majority of sales. The diesel model is quite unusual - nearly all PHEVs use petrol engines - but it's aimed at high-mileage drivers, who can still fall back on the diesel engine's superior fuel economy once the battery is empty.
The Volkswagen Passat GTE, available in both saloon and estate formats, has been around longer than most of the cars on this list, but an update in 2019 means it's still as fresh as ever. Alongside the comfort of the regular Passat, you can also travel up to 35 miles without waking the engine, so the average daily commute could be undertaken using no fuel whatsoever.
Like many plug-in hybrids, the savings only start once you've paid a slightly higher price than you would for a model with a conventional engine. But you can think of the Passat GTE as its own trim level near the top of the range, and consequently it features lots of equipment as standard. If practicality is important to you, the estate version has a much larger and more usable boot than the saloon, especially as the battery pack eats into available space in both body styles.
A key part of the appeal of the BMW 530e is its price tag, which – thanks in part to its use of a smallish 2.0-litre petrol engine as part of its plug-in hybrid power system – is towards the lower end of the BMW 5 Series range. Combine this with a low Benefit-in-Kind bracket and its appeal to company-car users is clear. And while private drivers will welcome its claimed fuel economy of 141.2mpg, private and company drivers alike will enjoy the BMW's performance.
Thanks to 248bhp from the combination of petrol engine and electric motor, it can sprint from 0-62mph in just 6.1 seconds, and drives very well, even if not with quite such a smooth ride as other 5 Series models. Interior design, standard equipment and safety are just as impressive, helping to make the 530e one of the most compelling hybrid saloons.
Plug-in hybrid SUVs are springing up everywhere; it seems that every manufacturer wants a slice of the action. A little late, perhaps, but Ford now sells their own - the new Kuga is available in plug-in form. Using a 2.5-litre petrol engine and a 14.4kWh battery, the Kuga PHEV manages up to 35 miles of electric range and posts the highest power output in the Kuga range.
That's not to say it's particularly fast; the nine-second 0-62mph time pales in comparison to the Peugeot 3008 GT Hybrid4, but then the Peugeot has four-wheel drive and is £10,000 more expensive, which puts it firmly in Audi or BMW territory. You can order the hybrid powertrain in most of the Kuga's trim levels, and even the Titanium model features luxuries like wireless phone charging.
The gap between the SEAT Leon and the Volkswagen Golf on which it's based has never been narrower, with the latest Leon offering lots of equipment, a sharp interior design and good value. The Leon has long shared its engines with the Golf, and this time around that includes a plug-in hybrid powertrain too. Badged eHybrid, the system is a detuned version of the PHEV option in the new Cupra Leon, offering 201bhp.
That's quite a lot of power for a normal family hatchback, and the Leon offers a suitably punchy 7.5-second 0-62mph time. It'll also drive up to 38 miles without using any petrol and its CO2 rating means it's a no-brainer for any business users considering the stylish Leon; its BiK rating means company-car drivers will pay about a third as much tax as they would on a diesel model.
On electric range alone, the BMW X5 xDrive45e deserves its place in our best plug-in hybrids list. With its large 24kWh battery, the hybrid X5 manages around 50 miles on a single charge, which explains its 235mpg figure. That's all the more impressive given the 389bhp on tap, and when the two power sources come together you can sprint from 0-62mph in just 5.6 seconds - all in a vehicle that weighs 2.5 tonnes.
We also like the fact that the X5 xDrive45e is priced quite close to the normal petrol and diesel versions. As it's an X5, you're treated to a luxurious interior with twin 12-inch screens, plus air suspension and a powered tailgate. Just like many other plug-in hybrids, the boot space suffers because the battery's mounted underneath the boot floor, but the X5 is such a big car that there's still plenty of room.
The Mercedes A-Class has been one of the best-selling cars in 2020 so far, and its new A 250 e plug-in hybrid version should only increase its popularity. Business and private buyers will both appreciate its near-40-mile electric range and the low running costs associated with that, while its 6.6-second 0-62mph time means it's no slouch either.
Many buyers fall for the A-Class on its interior alone, which brings limousine-like opulence and tech to the family hatchback class. We fell for its charms, too, awarding the A-Class our Best Small Luxury Car of 2019. The A 250 e isn't quite as practical as a petrol or diesel A-Class, but few buyers pick the A-Class for its load-lugging ability anyway; besides, you can also get this powertrain in the slightly bigger Mercedes CLA.
The standard Toyota Prius might steal much of the limelight, but the Toyota Prius Plug-In is even more economical - so long as you keep the battery topped up. While the hybrid Prius uses its electric motor to make the petrol engine more economical, the PHEV version allows you to drive up to 39 miles completely emissions-free. It's also one of the most efficient plug-in hybrids - we saw nearly 70mpg indicated, even if that is some way short of the car's official 235mpg figure.
More From Car Buyer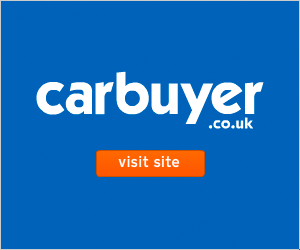 Car Buyer