New Bosch tech drastically cuts diesel NOx emissions

Auto Express
25/04/2018
A breakthrough in the management of diesel emissions has been announced today, enabling diesel cars to undercut future limits for nitrogen oxide (NOx) by almost 90 per cent.
Cars must currently emit no more than 168mg/km (milligrams per kilometre) of NOx and, in 2020, that limit will reduce to 120mg/km in real-world driving tests, and 80mg/km in lab assessments.
But new technology developed by Bosch allows a diesel VW Golf to emit just 13mg/km of NOx in mixed driving conditions, measured using the latest RDE paradigms.
Related: SMMT - 'It's wrong to penalise diesel' (Sky News)
Announcing the breakthrough at the company's annual press conference, Bosch's chief executive, Dr Volkmar Denner, said: "There's a future for diesel. Today, we want to put a stop, once and for all, to the debate about the demise of diesel technology." Denner said the company was "pushing the boundaries of what is technically feasible."
Even in urban driving, where emissions are typically far higher than on the open road, cars equipped with the new technology emit around 40mg/km of NOX - roughly a third of the permitted limits being introduced in 2020. This means, Denner said, that "diesel will remain an option in urban traffic, whether drivers are tradespeople or commuters."
The technology works by managing exhaust gas re-circulation and using optimised turbochargers. It is effective as soon as a car is started and works at all engine speeds, allowing it to operate effectively both when engines are cold, and during urban driving. The system is also effective when drivers accelerate quickly.
Bosch is pushing the boundaries of what is technically feasible. Equipped with the latest Bosch technology, diesel vehicles will be classed as low-emission and yet remain affordable. https://t.co/MnOKvmXDMn #BoschAPC #DennersView pic.twitter.com/cM2UMjtCT3

— BoschPress (@BoschPresse) April 25, 2018
Journalists were given the opportunity to drive around Stuttgart in cars equipped with the new system. The results captured from these demonstration drives showed average NOx emissions of under 40mg/km, despite the cars being driven in city centre traffic.
While the system cannot be retrofitted to old cars, it is based on already-existing components and is available immediately. It can be incorporated into car makers' production projects, and the system allows diesel engines to maintain their fuel economy and carbon dioxide (CO2) emissions.
Denner promised more improvements in emissions management would be forthcoming, as Bosch plans to use artificial intelligence to build on its emissions reduction technology. "We firmly believe that the diesel engine will continue to play an important role in the options for future mobility," he added.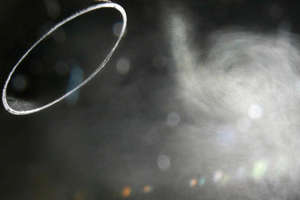 Denner said electric cars had a fundamental role to play in future transport, but "until electromobility breaks through to the mass market, we will still need these highly efficient combustion engines."
Follow us on Facebook and on Twitter
____________________________________________________________________________________________________
Related: Death of diesel - quality cars that may disappear (Read Cars)