Opinion: Why we should buy new, cleaner-than-ever diesels

Autocar
07/01/2019
Editor's note: The opinions in this article are the author's, as published by our content partner, and do not represent the views of MSN or Microsoft.
This time last year I wrote about diesel still being the right choice of fuel for some drivers. A reader got hold of my phone number and, after a heated debate, accused me of playing an active role in the deaths of my children (who had been pictured in a report about a long-term test car, a diesel-powered Skoda Kodiaq).
It was, I must admit, quite an emotive finale (yes, I bade him farewell pretty soon afterwards) to a conversation that had, up to that point, been notable for both of us quoting 'facts' at one another that we each passionately believed in.
Download the Microsoft News app for your Android or iPhone device and get news & live updates on the go.
My view boiled back to the fact that the very latest diesels - independently tested by What Car? as part of its True MPG real-world efficiency analysis - were producing NOx and particulate figures in line, and sometimes better, than petrol engines that had been put on sale just 18 months earlier.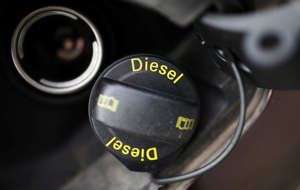 © Thomson Reuters A fuel tank cap of a diesel car is pictured in Berlin, Germany, October 2, 2018. REUTERS/Hannibal Hanschke I was aware that my point of view mirrored that of the car industry, something that always worries me, as I don't want to be a stooge who just parrots one side of an argument, but - to stress again - it was backed by the results of our own testing. 
His argument, however, was based on the pronouncements on a multitude of academics and doctors, all damning diesel. It takes a pretty special kind of arrogance for a journalist to deny experts in their field, but I still believed that none of the evidence being presented was applicable to the latest diesels that were only just coming to the market. 
But what did I know, especially when this time last year there was a mountain of rhetoric to support his stance, much of it pushed out by various government departments (but principally Michael Gove as Environment Secretary) and all of which had built up to a point that 'dirty diesels' (regardless of age and emissions-reducing capabilities) had become a staple of the front pages for a period?
Now, 12 months on, is it time to reassess the so-called facts? I think so, chiefly because the idea that modern diesels are part of the solution rather than problem is gathering pace, the arguments now backed by the results of the new, tougher-than-ever WLTP test regime that has been rolled out across Europe and which - even attackers of 'old' diesels are starting to admit - are proving the significant gains that have been made.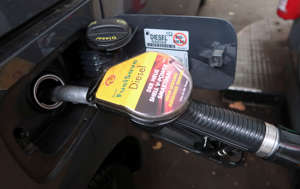 © Thomson Reuters A diesel fuel nozzle is seen attached to a car at a Shell petrol station in Berlin, Germany October 22, 2018. REUTERS/Fabrizio Bensch Inevitably, pro-diesel rhetoric in government has been less widely reported than the more emotive counter-arguments, but look closely (most notably to Greg Clark, Secretary of State for Business, Energy and Industrial Strategy) and the message is clear: modern diesels can be appropriate purchases. This stance is further backed by rulings making it clear that new diesels are clean enough to avoid city centre bans and more, and have also been echoed by current transport secretary Chris Grayling.
Job done, then?  Today's official figures, revealing that diesel registrations have fallen for 22 consecutive months, suggest otherwise. Whether you consider the facts or the rhetoric to have moved, the car-buying public certainly don't seem to have got the message. 
Gallery: The best optional extras to keep you warm this winter [PA Motoring]
To a large degree, who can blame them? Regardless of the fact that we live in a time when noise seems to be valued over facts, the government's own position remains remains muddled, from the bizarre decision to push the latest (cleanest) diesels up a VED tax band, disincentivising their purchase, to the decision to remove grants for buying a plug-in hybrid and reduce them for buying an electric car (both of which almost everyone agrees are part of the long-term solution), which has contributed to the UK's uptake of such cars being around half that of the European average.
Clarity is needed - and fast. Personal transport comes at an environmental cost, and the news that the average CO2 output of cars registered in the past year has risen at a time it is meant to be falling needs addressing, assuming the majority consensus is still that global warming is a thing. Balancing those needs with the desire - which is resisted by precisely nobody - to reduce other harmful emissions is critical.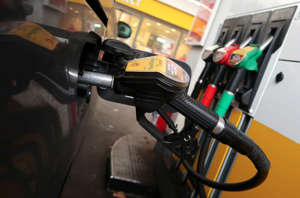 © Thomson Reuters A diesel fuel nozzle is seen attached to a car at a Shell petrol station in Berlin, Germany October 22, 2018. REUTERS/Fabrizio Bensch To my thinking, getting from where we are today to where we want to be in 2040 requires a glidepath, powered by improving technology. The fastest way to reduce emissions is to get newer vehicles on the road, and the knock-on benefit of that is that car makers will have more money to invest in newer, cleaner technology. The happy aside for government, meanwhile, is that a buoyant car industry is a hugely profitable one for its own coffers, especially as far as VAT on new car sales is concerned.
Diesel - sold wisely, used well - can be part of that solution. But somebody needs to start shouting that from the rooftops.
Gallery: The very best and worst cars from down the decades [Mirrorpix]