What really drives motorists mad

Read Cars
21/03/2017
A poll of 1028 UK drivers has revealed what they regard as the worst things about motoring life in this country today.
The main cause of frustration, mentioned by 72% of respondents, was drivers not indicating when they should, followed closely at 71% by the illegal practice of talking on a mobile phone.
Traffic jams (52%) were another major irritant, and so too, rather harshly, were slow drivers (42%).
Other complaints listed in the top six were not being able to find a parking space (40%) and other people parking badly (56%). These points were of particular interest to YourParkingSpace, the online company which commissioned the survey.
© Provided by Fresh Press Media YourParkingSpace Given that parking is its specialist subject, YourParkingSpace also asked the question, "What do you think of parking charges in your area?" 23% of the people polled had no problem with them, since they don't have to pay to park at all, while 29% said they thought the charges were reasonable.
However, a near majority (48%) said they were too high. There was an understandable geographic bias to this: the view was least common in Scotland, which has more free parking than any other part of the UK.
Harrison Woods, Managing Director of YourParkingSpace, was not surprised at the results. "Parking spaces have become a premium commodity in recent years, especially in major cities," he said, "and the fact that parking spaces have been getting smaller and cars getting bigger has just exacerbated the situation."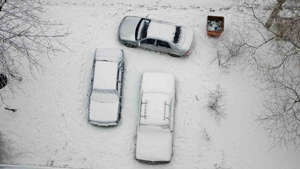 The World's Worst Drivers