America's Got Talent Winner Neal Boyd dies aged 42

Extra.ie
13/06/2018
(Provided by Wochit News)
America's Got Talent winner Neal E Boyd has died at the age of 42.
The opera singer, who won the show in 2008, was found unresponsive in his mother's Sikeston, Missouri home on Sunday.
Scott County Coroner Scott Amick announced that the TV star passed away around 6pm after suffering several complications related to his weight, including heart and kidney failure.
America's Got Talent paid tribute to the show's former winner in a post on Instagram.
'We are very saddened to hear that one of our AGT family members, Neal Boyd, has passed away. Our hearts are with Neal's loved ones during this difficult time,' it said.
MSN has launched a campaign to tackle loneliness, which affects 9 million across all age groups and walks of life in the UK. Discover more on this 'silent epidemic': Please donate now
© Associated Newspapers (Ireland) Limited, t/a dmg Media Ireland

Piers Morgan, who was on the panel of judges on America's Got Talent during Boyd's season, also paid tribute to the star on Twitter.
He posted:'Very sad to hear that Neal Boyd, Season 3 winner of @AGT, has died at 42 from heart failure. Lovely guy with a wonderful voice. RIP.'
Neal's incredibly beautiful operatic voice won him the $1 million prize in 2008 and he released his album, titled My American Dream, the following year.
© Associated Newspapers (Ireland) Limited, t/a dmg Media Ireland

He then put a pause on his singing career and ran unsuccessfully for a Republican Missouri seat in the House of Representatives in the 2012 general election and the 2014 primaries.
Gallery: people we lost in 2018 (Photo Services)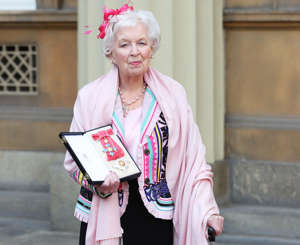 MSN Loneliness Campaign: Who's affected and how is loneliness being tackled? Discover more and please donate now