Benedict Cumberbatch: Naps help me stay sane as a parent

BANG Showbiz
05/11/2018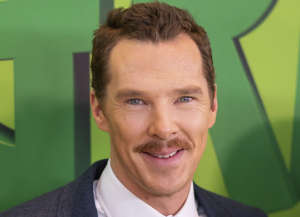 © getty Benedict Cumberbatch says napping is the key to not going "utterly insane" as a new parent. Benedict Cumberbatch says napping is the key to not going "utterly insane" as a new parent. 

The 42-year-old actor has sons Kit, three, and Hal, 19 months, with wife Sophie Hunter, and has said his biggest saviour when it comes to keeping his cool when his kids wake up in the middle of the night is taking regular naps whenever he can.
Sharing his advice for new parents, the 'Doctor Strange' star said: "Sleep when they sleep, make sure you can build some napping into your day, and then you won't go utterly insane."
Download the Microsoft News app for your Android or iPhone device and get news & live updates on the go.
And the 'Sherlock' star also insists that making time for himself is also a must, as he says he now understands why his own father took so long in the bathroom.
Speaking to Dave Berry - who is expecting his first child - during an appearance on the Absolute Radio Breakfast Show, he said: "I now know why my father took a broadsheet paper to the bathroom every morning. I get it Dad, I get it. Now you have to take all your devices with you so you can get your office work done as well. I'm sure it's very hygienic."
Meanwhile, the 'Grinch' star previously said being a father has helped his acting career.
© Bang Showbiz Sophie Hunter and Benedict Cumberbatch He said: "Lots of people, especially women, get told, 'Oh parenthood is really going to affect your career - and it does, but for the better I think.
"I know I'm in a very privileged position in my career but I think everyone, even if they're in a challenging time in their life, draws strength from their children. They are your inspiration. It adds to your work, it never takes away."
And having children and a wife to go home to makes Benedict a "very homely" person.
He shared: "I don't think of myself as this huge Hollywood star. I have a new family and I have close friends who have known me since I first started and don't think of me like that.
"They're always happy to remind me who I am, which is good. I don't find it difficult to stay grounded. Every time I come back to London, I love the feeling - it's my hometown and I'm very happy with my creature comforts. I'm actually quite a homely person, although I still enjoy being on the red carpet."
Video: Benedict Cumberbatch on the 'mad differences' in his role choices (Press Association)