Celebrities who left the Church of Scientology

Photos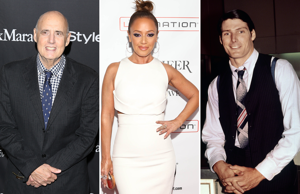 © Michael Tran/Getty Images; Omar Vega/AP Images; Images Press/Getty Images

The Church of Scientology is a secretive organisation, but more and more celebrities — once members — are leaving this mysterious group and giving insight into what actually goes on inside.
 Paul Haggis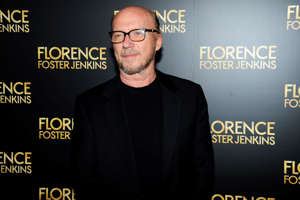 After being a member of the Church of Scientology for decades, the Oscar-winning filmmaker and screenwriter famous for films that include "Crash," "Million Dollar Baby" and "Letters from Iwo JIma," left the organisation in 2009. Haggis said: "I was in a cult for 34 years. Everyone else could see it. I don't know why I couldn't." He reportedly left the organisation after the church denounced its San Diego chapter for its support of Proposition 8 — the legislation to ban gay marriage in California. He wrote a letter to Scientology spokesperson Tommy Davis, in which he said: "The church's refusal to denounce the action of these bigots, hypocrites and homophobes is cowardly. I can think of no other word. Silence is consent, Tommy. I refuse to consent." Haggis was also interviewed as part of a group of ex-Scientologists for the 2015 HBO documentary film "Going Clear: Scientology and the Prison of Belief," which focuses at the inner-workings of the Church of Scientology.
Leah Remini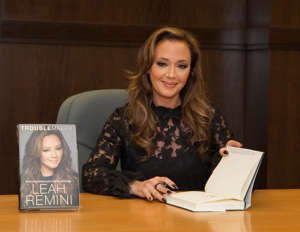 The "King of Queens" star was a member of the church for 30 years but left the organisation abruptly in July 2013. She reportedly left after facing years of "interrogations" and "thought modification" for questioning leader David Miscavige's rule. One of the other reasons quoted by reports was that she had inquired about the disappearance of Miscavige's wife, Shelly, who has not been seen in public for nearly 10 years. In an interview with People magazine, she said: "I believe that people should be able to question things. I believe that people should value family, and value friendships, and hold those things sacrosanct. That for me, that's what I'm about. It wouldn't matter what it was, simply because no one is going to tell me how I need to think, no one is going to tell me who I can, and cannot, talk to." Like Haggis, she also appeared in the Scientology documentary "Going Clear: Scientology and the Prison of Belief"  
Lisa Marie Presley
Daughter of Elvis Presley, Lisa Marie Presley, of "Storm and Grace" fame, who had been a member since she was a child, left the church in May 2012. In an interview with USA Today, she said: "I was slowly starting to self-destruct, and I didn't know where that was coming from. I started to uncover the main person who was really close to me for years, and then it was a domino effect. I was devastated. I got bad advice. I was insulated with no grip on reality. They were taking my soul, my money, my everything."
Jason Beghe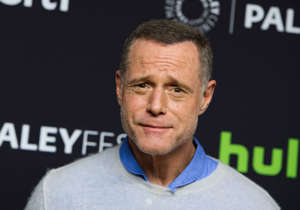 The "Chicago P.D." actor attacked the organisation after being a part of it for 13 years. He went vocal about his disenchantment with the organization in a 2007 YouTube video. He became an outspoken critic of the organisation and revealed that they are upset with him for becoming famous since leaving them. Beghe said: "The entire Scientology mythology is that if you leave the church you go on to fail. But I've quadrupled my income. I'm hotter than I've ever been. And it's killing them."
Marty Rathbun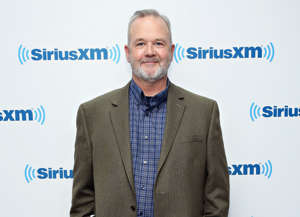 © Cindy Ord/Getty Images
A former senior executive of the Church holding the post of Inspector General of the Religious Technology Center (RTC), Rathbun became famous after leaving the group in 2004. In 2011, Rathbun and his wife, both of whom had moved to Ingleside on the Bay, Texas, started getting harassed daily by an intimidation squad sent by the Church. Rathbun secretly taped their interaction and posted it on YouTube. He was also one of the key subjects of the documentary "Going Clear: Scientology and the Prison of Belief" and the Channel Four feature "Scientologists at War" (2013). While at the organisation, he held the second highest post and was one of the most respected auditors, working with celebrity clients including Tom Cruise. His blog, "Moving on Up a Little Higher," encourages other Scientologists to question their faith and the practices of the Church.
Jeffrey Tambor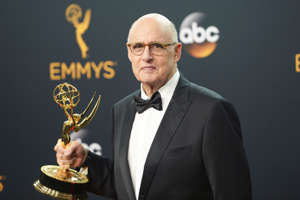 The Emmy award-winning actor followed the religion only for a short period in 2007. He said: "I took some Scientology classes at one time, studied Scientology for a while, but no more. I have nothing against it, but I am no longer a Scientologist."
Christopher Reeve (Sept. 25, 1952 - Oct. 10, 2004)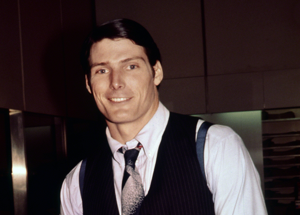 The late "Superman" actor talked about his time with the religion in his 2004 book, "Nothing Is Impossible: Reflections on a New Life." In 1975, he started taking Scientology classes after he was convinced by a recruiter outside a supermarket. During a session, he was asked to recall past life, so he created a story revolving around a Greek myth. He said: "I didn't expect my auditor to be familiar with Greek mythology; I was simply relying on her ability, assisted by the E-Meter, to discern the truth. The fact that I got away with a blatant fabrication completely devalued my belief in the process."
Larry Anderson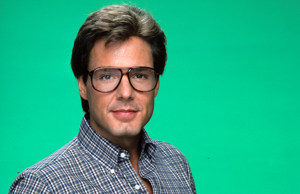 © ABC Photo Archives/Getty Images
Anderson starred in the group's 1996 40-minute promotional film "Orientation," and was with them for 33 years. The actor, known for his roles in TV series including "Boston Public" and "Mad Men" finally decided to part ways with the Church when he saw an announcement about the increased prices of reprints of basic teaching books. "I looked around and everybody's in a standing ovation, getting their checkbooks out. I thought, 'Oh, my God, we are sheeple.' Not me. I'm out.'" he said. He was also dissatisfied with his personal progress within the organisation and asked for his money back. He estimated that he'd given the Church US$269,711 and asked for a meeting with the group's spokesman, who refused the refund. Anderson recorded the entire exchange and made it public after leaving the group in 2009.
John Brodie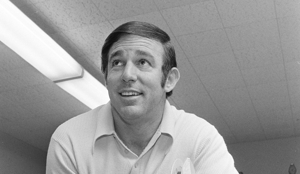 © Richard Drew/AP Images
The former San Francisco 49ers quarterback turned to Scientology when he was looking for an alternative method of treating the pain in his throwing arm. He found relief attending the sessions and became their celebrity spokesman but left when some of his friends within the group were expelled and harassed. "There were many in the church I felt were treated unfairly," he revealed in a 1990 interview.
William S. Burroughs (Feb. 5, 1914 - Aug. 2, 1997)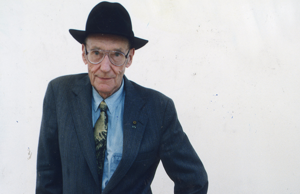 © Michael Edwards/Getty Image
The Beat Generation writer became a Scientologist in the 1960s but in 1971, the world found out about his disenchantment with the organisation when his book "Ali's Smile: Naked Scientology" came out. Called a non-scholarly exposé of the religion, the book argues against the controlling mechanisms used by the organisations. He compared the group to the CIA and said, "Scientology is a model control system, a state in fact with its own courts, police, rewards and penalties."

Neil Gaiman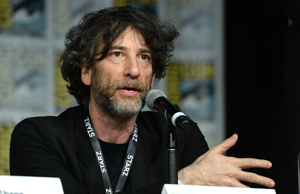 The British author famous for his comic book series "The Sandman" and novels including "Stardust" and "American Gods," grew up in a Scientologist household with his father working as the British spokesman for the church. His sisters and his ex-wife too were members of the church, but Gaiman never joined. He called the people who claimed that he was a part of the religion "bonkers."
Michael Fairman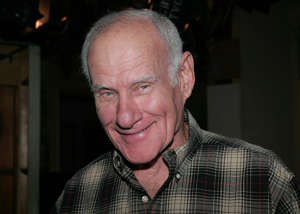 © David Livingston/Getty Images

The "Cagney & Lacey" star was the face of Scientology, appearing in their infomercials until 2009, when he began questioning the negative press around Scientology. He lost interest after the Scientology leader tried to get people to buy more at higher prices. "It was a really hard sell, and it turned me and my wife off. I stopped going to events," said Fairman, who was ex-communicated after he went and met a former-Scientologist, Marty Rathbun, who had been dubbed the "most evil of evil."
Diana Canova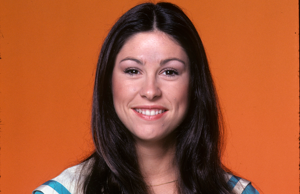 © ABC Photo Archives/Getty Images
The former "Soap" actress grew suspicious of the group's motives after they tried to use her celebrity status. It took her a long time to leave the group, she said in a 1993 interview. "I guess finally I was so fed up with being afraid. You've heard all these horror stories … I believed them," she said. The magazine that published her interview was forced to run a 2,000-word essay that was pro-Scientology because the group threatened to press charges against the publication.
Sonny Bono (Feb. 16, 1935 – Jan. 5, 1998)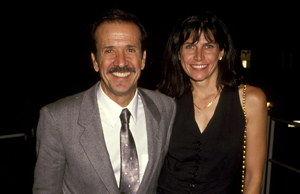 Former pop star and a member of the singing duo Sonny & Cher Sonny Bono (L) was a Scientologist for nearly two decades, when he tried to leave the organisation. His wife Mary Bono (R), in an interview after his death, said the organisation made it difficult for Bono to leave. She recalls a conversation when other church members visited him and said, "I did not like the fact that he said, 'Hey, I'm done with it. I'm not a Scientologist.' … and they were saying, 'Hey, you can't do that.'"
Jerry Seinfeld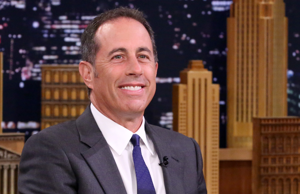 The comedian of "Seinfeld" fame never officially joined the religion, but he did dabble in it and took a few classes in his twenties. During a 2007 interview with Access Hollywood he said: "The only thing that bothers me about people knowing that is that it is not my complete wacko resume. It's just one aspect!" He believes Scientology helped him in his stand-up days and said, "I took a couple of courses… I learned some things about communication that really got my act going." He stopped, as he was interested in exploring other things.