Danny Dyer shares his view on ISIS bride Shamima Begum controversy saying 'maybe we can learn from the situation'

Evening Standard
18/02/2019
Actor Danny Dyer has given his opinion on the Shamima Begum controversy saying the UK should bring her home so "we can learn from it".
The 41-year-old Football Factory actor said he feels the ISIS bride should be allowed to return.
He told Good Morning Britain: "I feel she needs a chance, maybe to explain what was going on.
"Maybe we can understand a little bit more about how they got to her and how she felt it was the right move to jump on a plane and leave this country at 15 years of age.
"She is still a young girl... Maybe we can learn from it.
"I don't understand what's gone on there.
"Who's there to guide her, talk to her, why is she so lost within her soul?"
He questioned how the situation occurred and spoke of his confusion at why she left in the first place.
Begum, who fled to Syria in 2015, has sparked a national row after pleading to come back to the UK.
She was one of three ISIS brides who left Bethnal Green in 2015 and asked to come back to Britain so she could give birth here.
She has since given birth to a baby boy, who she has named Jarrar, in a refugee camp where she is living.
Begum previously said she does not regret leaving the UK to join Islamic State in Syria because it made her "stronger and tougher" and also said she believes "people should have sympathy" towards her.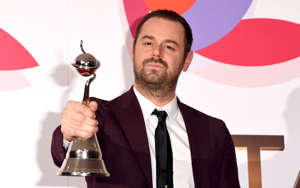 The 19-year-old said she had "a good time" in Syria and that she would not have met anyone like her Dutch jihadist husband Yago Riedijk if she had remained in the UK.
Home Secretary Sajid Javid has warned he "will not hesitate" to prevent the return of Britons who travelled to join Islamic State.
However, Justice Secretary David Gauke told Sky News that "we can't make people stateless".
Related: The best Danny Dyer quotes [Microsoft ICE]