Lady Gaga pulled out of Kanye tour to address mental health

Cover Media
18/09/2018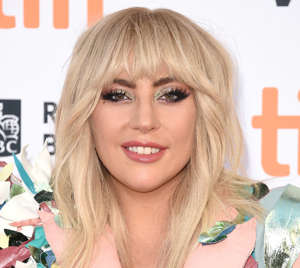 © getty Lady Gaga called off her planned Fame Kills tour with Kanye West in 2009 to focus on her mental health. Lady Gaga called off her planned Fame Kills tour with Kanye West in 2009 to focus on her mental health.

The joint concert series was scrapped shortly after Kanye made headlines at the MTV Video Music Awards by interrupting Taylor Swift's acceptance speech and declaring Beyonce should have won the award for Best Female Video, leading many to believe Gaga didn't want to tour with the controversial rapper.
Neither West nor the Poker Face singer have addressed the abandoned tour plans, but now Gaga insists her decision not to hit the road with the hip-hop star had nothing to do with him.
Download the Microsoft News app for your Android or iPhone device and get news & live updates on the go.
"I think that everybody has a threshold and everybody's human, and artists are human...," she said in a recent interview, obtained by NME.com, when asked about her decision not to tour with Kanye. "There's nothing wrong with it if an artist needs to stop - it's them listening to their body and their mind... It's nice to be treated like a human being."

Gaga used the message to promote her upcoming film A Star Is Born, revealing it also deals with mental health, substance abuse, and addiction.
© Provided by Cover Media "For (my character) Ally, there's a suggestion of it as well, when she walks up the stairs and says to her father, 'You know all about drugs'," she shared. "I think it's important to care for people and to look out for their mental health."
Earlier this year, she confessed the film had changed her and made her more confident: "Watching (director and co-star) Bradley (Cooper) work was phenomenal and then having him believe in me, it gave me more ammunition to believe in myself and I just feel so blessed to have had that experience.
"I think what I learned from Bradley (is) it's OK to be relentlessly sure of your vision and to go after it with every fibre of your being... Sometimes, as an artist, I second guess myself when I go, 'Am I pulling the thread? Am I unravelling the whole blanket now? Do I need to stop?' It's (film) changed the way that I work today."
A Star Is Born is released on 5 October (18).
Related: Lady Gaga says she had 'instant chemistry' with Bradley Cooper (People)