Meghan Markle's dad 'hurt' after Prince Harry claims royals are 'the family she never had'

Evening Standard
30/12/2017
Video provided by US Weekly
Meghan Markle's father was left "extremely hurt" after Prince Harry said the royals were like "the family she never had".

The American actress' brother Thomas Markle Jnr, 51, from Oregon said his father had "made sure she had what she needed to be successful".
He told the Daily Mail that Thomas Markle Snr had "dedicated the majority of his time" to Ms Markle who announced her engagement to Prince Harry last month.
The comments came after the young royal said, while editing BBC Radio 4, that his 36-year-old fiancée had a "fantastic" Christmas at Sandringham.
He added of the former Suits star who was the first unmarried partner to join the Queen for the festivities: "She's done an absolutely amazing job. She's getting in there and it's the family I suppose that she's never had."
Mr Markle Jnr told the Daily Mail: "Obviously, she had a family. She was very privileged. She got everything she ever wanted. We did the best that we could in terms of getting together for holidays and whatnot.
"My father will be extremely hurt, actually.
"He dedicated the majority of all his time and everything to her. He made sure she had what she needed to be successful and get to where she's at today."
On Thursday, Ms Markle's estranged half-sister hit out at Prince Harry's claims and said on Twitter: "Actually she has a large family who were always there with her and for her."
Samantha Grant, who has previously spoken about her "rift" with Ms Markle, took to Twitter to slam the comments, even tweeting Kensington Palace in a separate message.
She added: "Our household was very normal and when dad and Doria divorced, we all made it so it was like she had two houses.
"No one was estranged, she was just too busy."
Ms Grant, who uses the name Markle on Twitter, continued: "Meg's family (our family) is complete with sister, brother, aunts, uncles, cousins, and the glue of our family, our amazing completely self-sacrificing father.
"She always had this family… marrying merely extends it."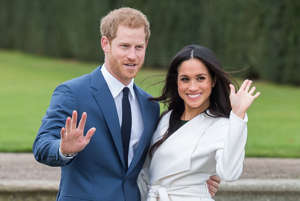 Ms Grant has previously attracted criticism over claims she is "cashing in" on her new stardom after revealing she is writing a book offering intimate insights about Ms Markle's upbringing.
In November the royal couple announced they were to marry in May next year following a 16-month romance which blossomed when they met through mutual friends.
Ms Markle is reportedly close to both her parents, Thomas Markle and Doria, who said their daughter's relationship with Harry was a "source of great joy" to them.
Her parents divorced when she was young but the Suits actress has frequently written about the love and support they have given her.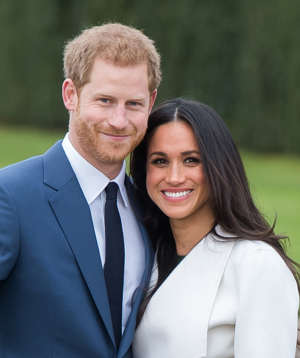 Following the engagement announcement, Ms Markle's parents said: "We are incredibly happy for Meghan and Harry. Our daughter has always been a kind and loving person.
"To see her union with Harry, who shares the same qualities, is a source of great joy for us as parents.
"We wish them a lifetime of happiness and are very excited for their future together."
The Queen and the Duke of Edinburgh were said to be delighted for the couple and, in a break with royal tradition, American actress Ms Markle became the first fiancée to spend Christmas with the royals before marriage. 
Never miss an important story, Follow us on Facebook, and on Twitter