Take Me Out couple Beckie and Adam Ryan welcome baby boy Indigo Wynter two years after meeting on the show

Daily Mail
01/05/2018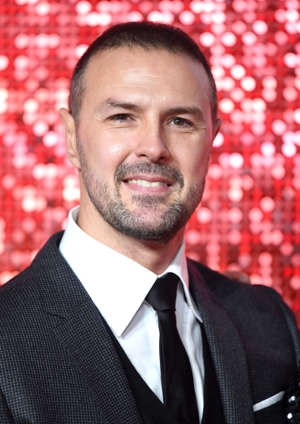 Take Me Out's Beckie and Adam Ryan have welcomed their first child into the world two years after meeting on the ITV dating show.
The couple announced the arrival of son Indigo Wynter on social media on Tuesday, posting a sweet snap on their Instagram pages to mark the third baby in the history of the Paddy McGuinness-fronted series.
The adorable newborn could be seen smiling as he cuddled his grey fluffy rabbit toy in bed. 
'Indigo Wynter Ryan, born at 12:26pm on 30/04/18, weighing 6lbs 13ozs,' Beckie wrote in the caption accompanying the picture.

'Our son is everything we could have ever wished for, he's absolute perfection. Welcome to the World Indi, you have no idea how loved you already are, our beautiful baby boy.' 
The Take Me Out couple's first child was born weighing a small 6lbs 13ozs on Monday at 12:26pm.
Adam also took to social media to share a loving note to his 'heroic' wife as he gushed he was overwhelmed with his love for her.
'I'm proud to announce that my truly inspiration wife @lifeofbeckie, gave birth to a baby boy, named Indigo Wynter Ryan.
'He was born yesterday (30/04/18) at 12:26pm, weighing 6lbs 13ozs. Baby and Mother are doing very well and Indi is already dressing better than me.
'Beckie is my hero and I can't begin to explain how my love for her has grown even more. Welcome to the world son, I love you and your mum very much, always and forever.'

Their paths first crossed when they met on the dating series Take Me Out but it didn't start there as Adam turned off Beckie's light during the show.
The hunk jetted off to the Isle of Fernando with another ladylove and when their short-lived romance fizzled out, he tracked Beckie down on Facebook.
Adam asked Beckie to marry him after just six months of dating one another in a whirlwind engagement.

© Provided by Associated Newspapers Limited Going strong: Talking about how they ended up together, the couple told all during their joint televised appearance on Lorraine Although he didn't secure an invite to the wedding, Paddy had a special telegram planned for the couple when they married in a romantic ceremony last year in April.
'Congratulations! Dear Beckie and Adam, sending you a massive congratulations on your big day,' he said. 'Let the bride see the groom! With love from Paddy and the Take Me Out team.' 
Talking about how they ended up together, the couple told all during their joint televised appearance on Lorraine.
Adam told the TV hosts: 'It was really crazy in the studio and I did find Becky really attractive. So after filming I got in touch with her on Facebook.'
Beckie added: 'When we film all the girls are friends and the boys too, so I just thought why not. Let's have a date!' 
Gallery: Celeb babies of 2018 (Photos)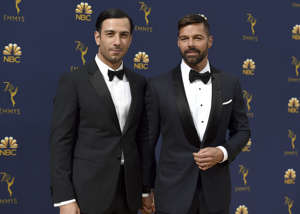 For more of the most popular News, Sport, Lifestyle & Entertainment on MSN, Follow us on Facebook, and on Twitter