You and Crocodile Dundee star Mark Blum dies age 63 from coronavirus

Daily Mail
26/03/2020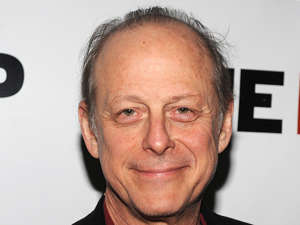 © Getty Getty You and Crocodile Dundee star Mark Blum has died aged 69 from coronavirus.
New York-based theater company Playwrights Horizons revealed the news via a tribute on social media.
They wrote: 'With love and heavy hearts, Playwrights Horizons pays tribute to Mark Blum, a dear longtime friend and a consummate artist who passed this week.
'Thank you, Mark, for all you brought to our theater, and to theaters and audiences across the world. We will miss you.'
Blum played Mr Mooney on Netflix's hit show You, which in January was renewed for a third season by the streaming service.
He also had a role on HBO's Succession and TV shows including Almost Family, The Good Fight and Amazon's Mozart in the Jungle.
Blum played Rosanna Arquette's husband in the 1985 romantic comedy Desperately Seeking Susan.
She told The Wrap: 'I'm sad about this. He was really very kind, was always supportive and funny, a gentle man and a great actor who loved the work. I'm so sad for his family and all the people who love him. This is a tragedy on so many levels. Rest in peace and power Mark Blum.' 
Gallery: Stars we lost in 2020 (Wonderwall)
Stay at home to stop coronavirus spreading - here is what you can and can't do. If you think you have the virus, don't go to the GP or hospital, stay indoors and get advice online. Only call NHS 111 if you cannot cope with your symptoms at home; your condition gets worse; or your symptoms do not get better after seven days. In parts of Wales where 111 isn't available, call NHS Direct on 0845 46 47. In Scotland, anyone with symptoms is advised to self-isolate for seven days. In Northern Ireland, call your GP.