The Aeronauts review: Eddie Redmayne and Felicity Jones reach for the heavens

Evening Standard
08/11/2019
Editor's note: The opinions in this article are the author's, as published by our content partner, and do not necessarily represent the views of MSN or Microsoft.
This is the sort of soft and fluffy epic that slips effortlessly into Christmas TV schedules. Dream team Eddie Redmayne and Felicity Jones (last seen together in The Theory of Everything) play Victorian Londoners who undertake a trip in a hot air balloon.
He's James Glaisher, a poor but ambitious scientist who thinks getting closer to the stars will help humanity. She's Amelia Wren, a grieving widow with an exhibitionist streak and a guilty conscience.
The staggeringly pretty Jones is often under-used in films, but she's great here as a Peter Pan-ish figure all of a twitch with excitement. The balloon, essentially, becomes a pirate ship over which Amelia bravely clambers. Physically tough, if emotionally fragile, Amelia cuts it as an adventurer and back on earth (in one of the less tedious flashbacks) she even has a Fleabag moment.
Meanwhile, Redmayne has one scene in which his character bares his teeth. Otherwise he entirely embraces being the mild-mannered member of this duo. He has the same cheekbones and hyper-sensual mouth as Charlton Heston, but has carved out a career without flexing his muscles once. His best performance is still the one he gave in Savage Grace, but he's never less than watchable.
The CGI effects (best seen on an IMAX screen) are as you'd expect. Like Gravity, this is a visual feast propped up by excellent sound design. The profound quiet experienced by the couple as they drift above the clouds is intensely happy-making.
It's not rocket science but it's jolly pleasant to go with the flow.
Gallery: 25 movies to watch if you are an animal lover [Photos]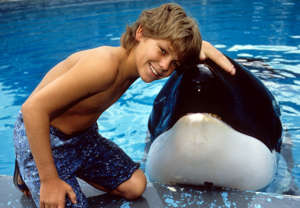 MSN UK is committed to Empowering the Planet and taking urgent action to protect our environment. We're supporting Friends of the Earth to help solve the climate crisis - please give generously here or find out more about our campaign here.