Meryl Streep Reveals What Really Happened When Mariah Carey 'Stole' Her Chair at the Globes

People
09/01/2018
(Provided by Billboard)
Meryl Streep was not expecting to find Mariah Carey in her seat at the Golden Globe Awards last night.
During Monday's Jimmy Kimmel Live!, The Post star, 68, shared her reaction to the singer, 47, accidentally stealing her seat during a commercial break. "B**** stole my seat!" Streep jokingly told host Jimmy Kimmel.
"Yeah I came over and there she was next to [Steven] Spielberg sucking up. She said, 'Oh my god they made me sit down!' Because you know we're moving they make you … Everyone has to drop to their seat," the 20-time Oscar-nominated actress recalled, likening the moment to musical chairs.
© David Crotty/Patrick McMullan via Getty Images; Jen Lowery/SilverHub/REX/Shutterstock To donate to the Time's Up Legal Defense Fund, which will provide subsidized legal support to women and men in all industries who have experienced sexual harassment, assault, or abuse in the workplace, visit its GoFundMe page. Learn more about Time's Up, an organization of women in entertainment combating sexual harassment and inequality, on its website.
"I was left out. I said, 'No, no. Stay there. I'll sit on your lap.' Because you know it looked comfy," Streep said.
During the 75th annual awards show, Carey, who was nominated for her song in the animated film, The Star, tweeted from the audience about her encounter with Streep, who was nominated for best actress.
"Got caught mingling on the way to the loo during a commercial break.. took the first seat available, happens to be right next to Steven Spielberg," Carey wrote. "Cut to next commercial break," she continued, "guess who comes back to her seat…"
Also see: Facts you probably didn't know about Golden Globes and Academy Awards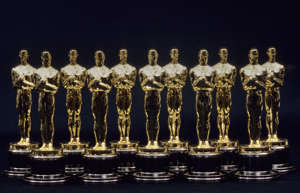 (me) Dear Meryl, please forgive me!!! ????????

(MERYL STREEP) You can take my seat any time! ????????

????????????????

— Mariah Carey (@MariahCarey) January 8, 2018
According to Carey, Streep told her, "You can take my seat any time!"
The hilarious moment occurred after Streep's The Post costar Tom Hanks fetched martinis for their table.
Carey's mix-up was one of the most memorable moments of the night with several of the Grammy winner's Twitter followers sharing hilarious reactions mid-show.
Also throughout the evening, the elusive chanteuse was very gracious in defeat, congratulating the best original song winner "This is Me" from The Greatest Showman with the tweet: "Congratulations 'This Is Me'! A beautifully written song and very deserving Marc [Shaiman] & I will try another year!"