Brad Pitt has daddy issues in space in first 'Ad Astra' trailer
Yahoo! Entertainment UK
05/06/2019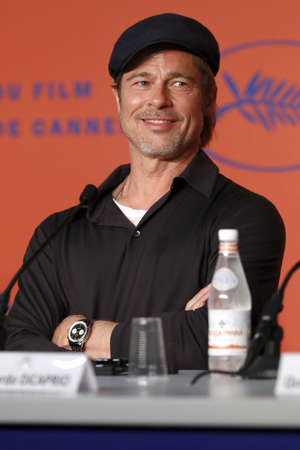 © Getty CANNES, FRANCE - MAY 22: Brad Pitt attends the "Once Upon A Time In Hollywood" Press Conference during the 72nd annual Cannes Film Festival on May 22, 2019 in Cannes, France. (Photo by John Phillips/Getty Images) The first trailer for Brad Pitt's space drama has arrived online.
From Lost City of Z director James Gray, Ad Astra tells the story of astronaut Roy McBride (Pitt) who must travels to the outer edges of the solar system to find his missing father (Tommy Lee Jones) and unravel a mystery that threatens the survival of the entire solar system.
Joining Pitt and Jones in the cast are Liv Tyler, Ruth Negga, Donald Sutherland, Kimberly Elise, John Ortiz and Jamie Kennedy.

The film has been in the works since 2016 when Gray confirmed plans to write and direct it at Cannes Film Festival.
Brad Pitt leads Ad Astra (Credit: 20th Century Fox) During the press tour for Lost City of Z, the filmmaker compared Ad Astra toJoseph Conrad's 1899 novel Heart of Darkness and said it would be "the most realistic depiction of space travel that's been put in a movie.
Surprisingly, this is the first space-based movie for Pitt whose sci-fi outings have been pretty much limited to 12 Monkeys and World War Z.
Though this is old hat for some cast members like Tommy Lee Jones and Donald Sutherland, who both appeared in Space Cowboys.
© Provided by Oath Inc. Ad Astra is released in September (Credit: 20th Century Fox) Then there's Liv Tyler who famously appeared in Armageddon and it looks like she's set to play the role of "wife waiting for her husband to save the day and return from space" in this movie too.
Ad Astra is one of the first original movies to be released by Disney after the company officially acquired 20th Century Fox in March this year.
Ad Astra is set for release on 18 September.
Gallery: 25 years since Thelma & Louise - where are the cast now? (Microsoft Photos)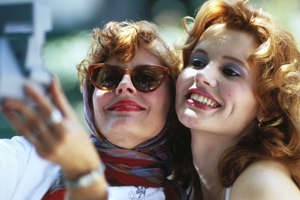 MSN are empowering Women In Sport this summer. Find out more about our campaign and the charity fighting to promote the transformational and lifelong rewards of exercise for women and girls in the UK here.