Famous characters who were played by multiple actors

By Stars Insider
of StarsInsider
|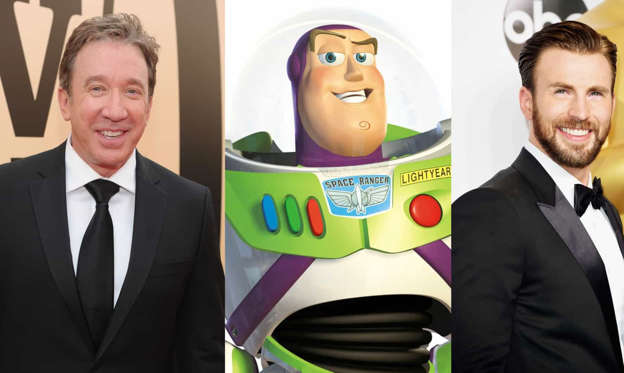 Famous characters who were played by multiple actors
When we approach the screen, we suspend our disbelief and put aside the fact that there's a new actor playing a character we already love, and sometimes we're pleasantly surprised. Other times, not so much. But that's part of the beauty and potential of actors.
Many thought that Buzz Lightyear of the 'Toy Story' franchise would always be voiced by Tim Allen. The actor was a major part of the beloved film series for more than two decades. When it was announced that Buzz was getting his own spin-off, a movie called 'Lightyear,' it was a shock for fans to see that the eponymous hero would be voiced by Chris Evans rather than Tim Allen. The movie explores Buzz Lightyear's origin story and shows him as a young astronaut, so it's arguably appropriate to have a younger actor play the role, but many fans begged to differ. A debate was sparked but Allen himself stayed out of it. That is, until now. 
In a recent interview on 'Extra,' the 69-year-old actor shared his thoughts for the first time. Allen revealed that he was initially excited when he heard about the project, until he learned that the team from the 'Toy Story' films wasn't involved. In his opinion, the Buzz Lightyear in this spin-off has "nothing to do with" his original character. He also conveyed a sense of disappointment at the lack of connection between his version of Buzz and the new version. "It just seems kind of...I don't know," Allensaid. "There's no connection. I just wish there was a better connection [to the toy]."
Chris Evans, however, says he did his best to study Allen's work in preparation for the role. "Look, Tim Allen is Buzz Lightyear," Evans said. "The character in this movie is the human version that the toy is based off of, so it makes sense to have a little bit of overlap, luckily for me. What Tim Allen did was pretty untouchable."
Click through to see which other iconic characters have been played by several famous faces.
© Getty Images/BrunoPress