Joaquin Phoenix to play The Joker

BANG Showbiz
09/02/2018
Joaquin Phoenix is set to play The Joker in a standalone movie.

The 43-year-old actor has not yet entered negotiations with Warner Bros., but after director Todd Phillips made it clear he was his top choice to play the Clown Prince of Crime in his planned origin movie, Joaquin has agreed in principle to starring in the film, sources told Variety.
The insiders explained the director - who will also write the comic book saga - met with Joaquin late last year to discuss the project, and was just waiting for the go-ahead from the studio to formally offer him the role.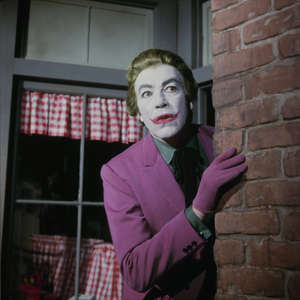 The movie, and Joaquin's casting, will have no effect on Jared Leto's portrayal of The Joker, which he debuted in 'Suicide Squad' and could star as in future DC Comics films, including the expected 'Suicide Squad 2'.
The origins tale will be released under an as-yet-announced new banner of DC Comics, which would give the studio the chance to expand on its popular characters with unique story angles not currently included in their cinematic universe.
The movie, which will be co-written by Scott Silver, will reportedly be set in the 1980s and will have the look of a gritty crime drama, rather than a comic-book tale.
It was previously rumoured Leonardo DiCaprio had been lined up for The Joker role.
Meanwhile, Joaquin was considered for Lex Luthor in 'Batman v Superman: Dawn of Justice' but passed, and the DC villain was eventually played by Jesse Eisenberg.
He was also in talks for Marvel's 'Doctor Strange', but passed on that project too.