Liam Payne delays album to include new songs about Cheryl - report

Cover Media
05/07/2018
© Provided by Cover Media Liam Payne is reportedly set to delay the release of his debut solo album following his split from singer Cheryl.
Liam had reportedly finished his album and was ready to release it on 14 September (18). However, the former One Direction star is now reportedly planning to redo the record in the wake of his split from Cheryl, the mother of his son Bear.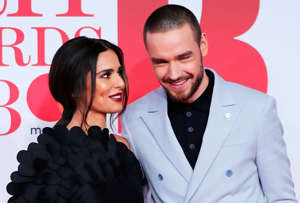 © Reuters Cheryl Tweedy and Liam Payne arrive at the Brit Awards at the O2 Arena in London, Britain, February 21, 2018. On Sunday (01Jul18), the couple announced their separation after two-and-a-half years on social media, vowing to remain close to co-parent their 15-month-old son.
According to editors at British newspaper The Sun, the Strip That Down singer is now planning a more "introspective, urban sound" for the album, which will also include songs about his relationship with ex Cheryl.
"His team are looking for songs frantically," a source close to the star told the news outlet, adding that Liam had recently been working on new tracks in London. "They want to release the album for September but the delay is because it is nowhere near finished. Everything is up in the air."
© Tristan Fewings/Getty Images Cheryl attends the #GAME4GRENFELL on September 2, 2017 in London, England In an interview with Billboard.com last month, Liam insisted his album was finished, and discussed working with stars including Ed Sheeran, Max Martin, and Steve Mac.
"We have a couple ballads. I have some songs I made specifically for my One Direction fans - it's not all rap- and hip hop-based," he explained. "The only way I can really describe it is it's very eclectic, almost like a Today's Top Hits playlist.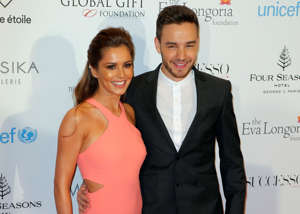 © AP Images Cheryl and Liam in happier times "Think about people having a playlist and being so used to hearing so many different voices at the same time - having Quavo, Ed Sheeran, Charlie Puth, Zedd."
However, another insider told The Sun that Liam is still recording and writing, and he's not done yet.
Cheryl and Liam call it quits and Twitter is not one bit surprised - Provided by Jetss
"Liam is always recording and constantly writing," the source added. "Since the end of last year he's really found his sound and this is influencing the tracks he's choosing for the album. It's sounding really great. I know he can't wait for people to hear it."
MSN Loneliness Campaign: Could you go a week without seeing anyone? We're helping three charities raise funds for the 9 million people affected by Britain's 'silent epidemic'. Find out more and please donate now.