Bullseye legend and comedian Jim Bowen dies aged 80 with his wife by his side as fans of the iconic TV show that aired for 14 years recall his famous catchphrases and prize-giveaways

Daily Mail
14/03/2018
Video: Jim Bowen dies at 80 (PA)
Broadcaster and comedian Jim Bowen has died aged 80, his wife confirmed today.  
Bowen, who was best known as the host of darts-based game show Bullseye in the 1980s and 1990s, began his career as a stand-up comedian in the 1960s.
The Lancashire-born former deputy headmaster and Morecambe FC fan rose to fame presenting the ITV programme for 14 years between 1981 and 1995. 
© Provided by Associated Newspapers Limited Lancashire-born game show host Jim Bowen, pictured on Bullseye in 1993, has died aged 80
© Provided by Associated Newspapers Limited Bowen, pictured with Bullseye mascot Bully in 1989, rose to fame presenting the ITV show

Bowen also acted in a variety of TV shows, including Muck and Brass, Jonathan Creek, The Grimleys and as Hoss Cartwright in Peter Kay's Phoenix Nights. 

He was known for his catchphrases on Bullseye including 'Let's have a look at what you could have won', 'super, smashing, great' and 'all for the throw of a dart'. 
In 2011, Bowen, also known as Alf in the Tetley Bitter adverts, said he had learned to 'appreciate all the things in life' after suffering two strokes. 
Today, family friend John Pleus said Bowen died this morning with his wife Phyllis by his side. He added: 'He passed away very peacefully, she was with him.
'We are all shedding a tear. I've known him since the Bullseye days. It wasn't completely unexpected, he's been ill for several weeks in hospital.
'The Royal Lancaster Infirmary were wonderful, we couldn't have asked for better. As with people getting on, Jim has had several strokes, one in 2011. 

'Strokes just make you weaker and more susceptible to infections but we don't know what the cause of death will be.'
Tributes flooded in for Bowen on social media today, including from his fellow comedian Jim Davidson, who simply tweeted: 'RIP Jim Bowen. Great guy.'
Boxer Frank Bruno added: 'Great comic. We worked together many times, had a lot of laughs together. Jim and Ken Dodd, sad time for the entertainment industry.'
In August 2015, Bowen said he feared he would never work again after suffering his third debilitating stroke, leaving him struggling to walk or even talk.

He said at the time: 'I'm still here. And I have had a good life. I'm struggling with my speech now and I am walking with a stick. But the people I meet are very caring.'
Bowen, who often enjoyed three or four pints a night at his local village pub in the Lune Valley, had been battling with his health after his first stroke seven years ago.
Until that day in February 2011, he was in good health and was kept busy with cruise liner appearances and corporate after-dinner speeches.
Bowen had emphysema from his former 80-cigarettes-a-day habit, which he quit in 1973. But the strokes robbed him of much of his independence.

In 2012, Bowen had begun to overcome some of the after-effects of his stroke and went back on the road with his one-man show; You Can't Beat A Bit Of Bully.
Bowen made his name on ITV's The Comedians before presenting Bullseye, a mix of darts and a pub quiz show, which ran from 1981 to 1995.
It can still be seen on daily repeats on Challenge TV and remains popular for its retro feel and notoriously naff prices.
In the Eighties, Jim was famous enough to be lampooned on Spitting Image with his famous catchphrase: 'Super. Smashing. Great.' 
Terry Wogan once calculated 41 utterances of 'smashing' in a 25-minute show.
Other catchphrases from the show included: 'You can't beat a bit of Bully' — a reference to the game's mascot, a bull in a dart player's shirt.
Then there was 'BFH' — bus fare home, which was all people would get if they didn't win.
The prizes were celebrated for being inappropriate — a couple from a tower block in Walsall won a speedboat — or undesirable — an alarm clock for every room.
Bowen once admitted that getting the Bullseye job was '90 per cent luck'.
He has also previously said: 'I always said the game was the star. It was downmarket, but accessible. Joe Public could identify with my fallibilities.

'Game shows today are too high-tech with a £1 million prize. The nice thing about us was they were excited if they won a toaster. But that was 31 years ago when not every household had a toaster. People lose sight of that.'
© Provided by Associated Newspapers Limited Before Bullseye, Bowen trained as a PE teacher - where he met his wife Phyllis.
He later became a deputy headmaster before giving it up to become a comedian on the northern club circuit.
Born on the Wirral to an unmarried mother, he was adopted as a baby and brought up in Accrington by Joe, a brickworker, and Annie, a weaver in a mill.
He was named after his father's friend, who died in the First World War. He went onto have his own children, Pete and daughter Susan, who are both grown up.
He was first appeared on our screens, in Granada TV stand-up show, The Comedians, alongside Bernard Manning, Stan Boardman and Mike Reid.
He was hugely popular with audiences and, a decade later, was asked to host a new darts-based game show.
Bowen always admitted his failings as a slick show host was the key to Bulleye's success.
'I was so poor at the game show game,' he says. 'I'd say: 'What do you do for a living?' They'd reply: 'I've been unemployed for two years.' And I'd say: 'Smashing!' It was just a word to give me a chance to think.' 
Ant and Dec hosted a one-off Bullseye special in 2005 and it returned for one series the following year on TV channel Challenge with Dave Spikey hosting.

The game involved pairs of contestants - a darts player and a non-darts player - using their darts and quiz skills to compete for rewards.
Up for grabs in each episode was Bully's Special Prize, often a more luxurious reward such as a car.
Just last month it was claimed that Channel 5 was considering a revival of the legendary game show after the success of their reworked Blind Date.
How northern comic Jim Bowen became a TV favourite  
Jim Bowen was a genial stand-up comedian and TV personality who for 14 years hosted the hugely popular ITV game show Bullseye.
The schoolmaster-turned-entertainer attracted large television audiences with his North country humour, his cheery disposition and his infectious catchphrases in a show which ran virtually non-stop from 1981 to 1995.
Bowen was born Peter Williams in Heswall, Cheshire, on August 20, 1937. He was educated at Accrington Grammar School and Chester Diocesan Training College. He became a teacher at schools in Lancashire and subsequently deputy headmaster of Caton Primary School near Lancaster.
While teaching, he became involved with the local dramatic society which kindled his interest in showbusiness. In the 1960s, he worked part-time as a stand-up comedian on the northern club circuit.

The advent of Granada TV's The Comedians gave him the opportunity to appear on national TV, which helped persuade him to become a full-time entertainer.
Television opportunities followed and he appeared in Granada's The Wheeltappers And Shunters Social Club as well as Thames Television's late-night chat show Take Two.
In 1981, Bowen was appointed presenter of Bullseye, which mixed general knowledge questions with darts. The show quickly became a popular feature of ITV's schedules early on Sunday evenings, and ran for 14 years.
Several of the catchphrases he used on the programme became well-known. He would warn contestants that if they gambled and lost, all they would receive was their "BFH" (bus fare home).
"Nothing for two in a bed" referred to how contestants would win a prize by hitting the appropriate part of the dartboard, but would lose the prize if they hit it twice. His most popular phrase was "super, smashing, great".
Bowen has also appeared in TV dramas and comedies. He played a crooked accountant in ITV's 1982 drama Muck and Brass, and later guest starred in BBC1's Jonathan Creek and Channel 4's Phoenix Nights.

In 1999, Bowen began presenting on BBC Radio Lancashire, but after working there for three years, resigned after referring to a guest on his show as a "nig-nog". He admitted that, even though he apologised for the remark almost immediately, he believed his showbusiness career was over.
But he returned to the limelight in 2005, when he performed a solo show at the Edinburgh Festival Fringe about Bullseye, called You Can't Beat A Bit Of Bully.
He returned to Edinburgh in the summer of 2006, performing at Jongleurs.
In February, 2011 he suffered two mild strokes.
Bowen died at the age of 80 on March 14. He is survived by wife Phyllis and two children.
People we've lost in 2018 (GES)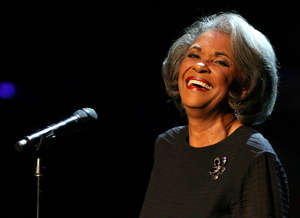 Never miss an important story, follow us on Facebook, and on Twitter