Simpsons producer sparks further outrage over response to the Apu debate

Indy 100
14/04/2018
The Simpsons have found itself at the centre of a heated debate this week after it offered a meek response to criticism surrounding one of its characters.
Last year a documentary called The Problem With Apu saw comedian Hari Kondabolu criticise the depiction of the supermarket clerk Apu Nahasapeemapetilon who has always been portrayed as a stereotypical Indian man and is voiced by the white actor Hank Azaria.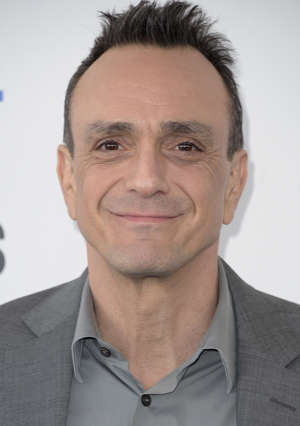 Since then the debate around the characters problematic depiction has been rumbling on until The Simpsons writers themselves decided to address it in their most recent episode entitled No Good Read Goes Unpunished.
In the episode, Lisa takes offence to a book that Marge recommends to her as it contains a lot of outdated terms, especially in 2018. Marge then decides to rewrite the book to make it more politically correct.
However, the rewrite is done in such a heavy-handed way that it renders the central heroine virtually useless, much to Lisa's disappointment. 
The Simpsons goes after politically correct critics, singling out "The Problem With Apu" https://t.co/4QRHsUJnd9 pic.twitter.com/HZRYPWoqaI

— Jon Levine (@LevineJonathan) April 9, 2018
Critics argue their response is stubborn, an effort to shun any responsibility for the problem, and some even suggested that The Simpsons had predicted their own downfall many years previously.
Now, one of the show's producers has potentially made the situation a whole lot worse with a series of tweets on Friday afternoon.
Al Jean who has worked on the animated sitcom since 1989 effectively thanked people for all their responses to the episode and vowed that they are still trying to find a solution to the problem.
.@TheSimpsons I truly appreciate all responses pro and con. Will continue to try to find an answer that is popular & more important right

— Al Jean (@AlJean) April 13, 2018
The tweet prompted a flurry of responses with many people suggesting ways of improving Apu with a 21st century mindset. Others shared videos of Hank Azaria admitting that he was initially told to make the character as offensive as possible.
What makes Jean's tweet even more worrying is the fact that he has shared several other tweets, some of which were critical of Hari Kondabolu and think pieces about Apu on his profile in the last few days.
Here are a few examples:
6 REASONS THE SIMPSONS ARE RIGHT TO STAND BEHIND APU @AlJean@TheSimpsonshttps://t.co/3abWG7GpDu

— Parlour List (@ParlourList) April 13, 2018
That episode- a pointed and nuanced refusal to self-censor or compromise an artistic endeavour.

Your response- jumping up and down swearing because you didn't like their response.

Erm... Yay for you?

— Watson (@DoktorWatson) April 13, 2018
Dear Hari, for someone who claims to not care, you care way too much. Give it up just like your 15 Minutes.

— A Apte (@AptePro) April 13, 2018
Do you know how easy it is to put this to bed? Really. Just saying, "Hey, we understand that this was hurtful now. It's not what we wanted, but that's what it is. We apologize, and are going to learn to create something less hurtful to many of our fans." This is the wrong battle

— Ironic Moniker (@IronicMoniker1) April 13, 2018
And finally https://t.co/MKRsYYN0KH

— Al Jean (@AlJean) April 13, 2018
His attempt to defend the character and the episode didn't go down too well with several people taking offence to the article he shared by National Review, an American conservative website.
Hey @AlJean what does the daily stormer have to say?

— Eric Backes (@BackesEric) April 13, 2018
In what way is the article wrong

— Al Jean (@AlJean) April 13, 2018
This article is NOTHING TO BE PROUD OF, the fact that you think it might be shows your tonedeafness.

— CS (@chrisgio1984) April 13, 2018
what do you find in the article that offends

— Al Jean (@AlJean) April 13, 2018
Embarrassed for you

— Not great, Bob! (@ladymisskate) April 13, 2018
what in the article do you find offensive or wrong

— Al Jean (@AlJean) April 13, 2018
Al Jean posting National Review defense.

Yeah, it's time for The Simpsons to get off the air. https://t.co/a9qOg2SE8G

— Kevin D. Grüssing #IWillVote (@KevDGrussing) April 13, 2018
we've had conservative fans since day one. More specifically what in the NR article do you find offensive?

— Al Jean (@AlJean) April 13, 2018
Related: The Simpsons' most memorable guest stars (Photo Services)