Bake Off judge Prue Leith angers parents after saying packed lunches should be banned

The Independent
21/11/2019
Great British Bake Off judge Prue Leith has angered parents after saying packed lunches should be banned because "most mums" fill their child's lunchbox with junk food.
The Channel 4 presenter appeared on Good Morning Britain on Thursday to explain why she thinks homemade lunches are fuelling the obesity crisis and should be stopped in schools.
Speaking to Ben Shepherd and Susanna Reid, she said there are "some mums" who pack a balanced lunch but most do not. "They fill the lunchboxes with junk quite frankly," she said.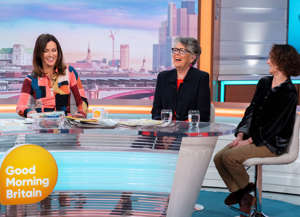 © Shutterstock Shutterstock When Reid said she didn't see anything wrong with a box containing a sandwich and a piece of fruit, the 79-year-old said "if only that was the average packed lunch". 
Leith was concerned that most parents are putting a daily treat into their child's lunch and says that treats should not be an everyday occurrence.
"I think if you have more than one sweet thing a day, you probably are adding another 400 calories. We just don't want it everyday.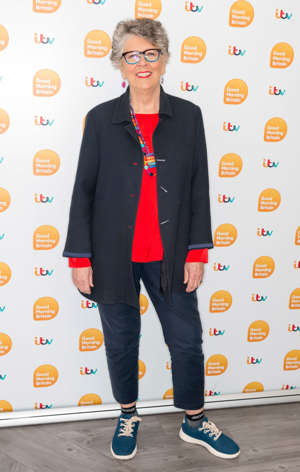 © Shutterstock Shutterstock "I want to see lunch as a lesson" she continued. "We need schools to be teaching children about eating healthily." 
Although Leith acknowledged she would also be tempted to include a treat if she was making the lunch, she maintained it should be a weekly treat only.
Reid said she thought the baker was being hypocritical, given her position on a baking show, but Leith said: "Of course there's a very obvious one, there I am, sugar every day on Bake Off but this is a competition. Nobody is recommending that you do that every day."
Parents on Twitter were divided over Leith's comments, with some defending their choice of lunch and others saying they agreed.
One said: "I agree there should be stricter rules and more education on what children take but to blanket ban is ridiculous.
Watch: GMB viewers outraged as Prue Leith says packed lunches should be banned in schools (Birmingham Mail)
Another raised the issue of cost: "Prue, who's paying for these school dinners once you ban packed lunches? I couldn't afford it for my children so packed lunches are our option. Ok for all you rich folk."
One mum said her child had autism, which made eating in the canteen difficult. "What about children with autism who have sensory needs. My son has to have packed lunch due to exactly this. He has ham salad batches every day. Stop interfering."
Parents in Hull have criticised a primary school which introduced a new rule meaning parents had to choose school meals or packed lunches for their child at the start of term, with no option of changing, as "strict" and "ridiculous". 
The families at Welton Primary School told Hull Live: "Basically we have to pre-book our children's meal pattern a term at a time which we all found off. Some children chose mixed meal patterns but we have been told we can't now do this which I find ridiculous and very unfair."
Gallery: Inside Great British Bake Off judge Prue Leith's Cotswolds house (Hello)