Here's how The Middle ended after 9 years on air

Digital Spy (UK)
24/05/2018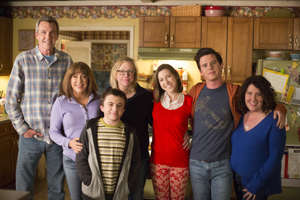 © Getty Warning: this article contains spoilers from the series finale of The Middle.

After nine years and nine seasons on air, The Middle came to an emotional end in a two-part finale Tuesday night (May 22) as we said farewell to the Heck family.
During the episode, the family go on a road trip after Axl (Charlie McDermott) reveals to parents Frankie (Patricia Heaton) and Mike (Neil Flynn) that he plans to take a job in Denver.
He also breaks the news to siblings Sue (Eden Sher) and Brick (Atticus Shaffer), who react with a mix of hysteria and excitement – the latter immediately going to measure Axl's room to take it over.
© Provided by Hearst Communications, Inc The Middle, Season 9 finale However, Axl discovers that he mistook how long he would have to prep for the job, and instead of having 30 days, he has to cram in all of it in four. No easy feat.
The whole family then head to Denver to drop Axl off for the new chapter in his life – while Sean (Beau Wirick) comes back into the picture and declares his love for Sue. N'aww.
Much of the episode sees Frankie try to hold in her emotions about her oldest son leaving the nest, though it eventually all comes flooding out towards the end.
© Provided by Hearst Communications, Inc The Middle, Season 9 finale We also get an epilogue that reveals what happens to the family, and drum roll... Axl becomes a working man with three Axl-like boys, Brick pens a massively successful book series, while Sue and Sean end up married.
One of the most touching moments, however, comes at the very end as Frankie declares: "For all the things we didn't have, we sure had a lot."
While we all bid farewell to the show, co-creator Eileen Heisler did tease the possibility of revisiting the Hecks down the line.
"For all the things we didn't have, we sure had a lot." 💚 #TheMiddle pic.twitter.com/nuSZe6sEKB

— The Middle (@TheMiddle_ABC) May 23, 2018
"Our ratings have been great and ABC was very clear they did want more seasons – it was our decision to bring it to a close," she told Deadline. "And hey... I can't tell you what's next... gotta save it for the reboot. See you in 10 years!"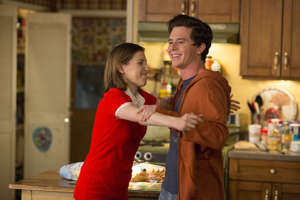 Viewers were pretty taken by the finale too as they bid a fond farewell to the ABC series:
For nine sessions of #themiddle I've cried, laughed, got excited with the Hecks since day one. I'm going to miss it pic.twitter.com/YDjphRkeV0

— Emma (@emmadrummonds) May 23, 2018
Axl is married with kids
Brick has a book
Sue and Sean are married
That's all i need 😭😭👏 #TheMiddle

— Jean (@JeanCDeLuca) May 23, 2018
#TheMiddle has been the most realistic & relatable family sitcom on air for nearly a decade and that makes the series finale that much more painful. We'll miss you 💕

— Etta (@lightybrighty) May 23, 2018
The Middle aired on ABC. Comedy Central airs the show in the UK.
Related: Movies that were turned into TV shows (GES)