Selma Blair opens up about life with multiple sclerosis: 'Every day is a struggle'

Indy 100
16/01/2019
Selma Blair has updated fans on how she is coping with multiple sclerosis, revealing it leaves her with "uncontrollable anxiety".
On Monday, the actor posted a photo on Instagram of herself in bed with a teddy bear alongside a lengthy caption that described the struggles of living with multiple sclerosis (MS).
Download the Microsoft News app for your Android or iPhone device and get news & live updates on the go.
"There is a truth with neurogedenerative brain disease. It is uncomfortable. It is a stadium of uncontrollable anxiety at times," she wrote.
The Cruel Intentions star continued to explain the often overlooked realities that come with her diagnosis, including feeling alone and how challenging it is to walk around.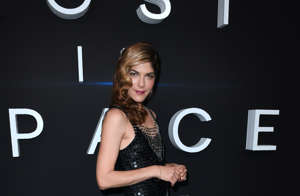 © Getty Cast member Selma Blair arrives for Netflix's Lost In Space Season 1 Premiere event in Los Angeles, California on April 9, 2018. / AFP PHOTO / FREDERIC J. BROWN (Photo credit should read FREDERIC J. BROWN/AFP/Getty Images) "Going out, being sociable holds a heavy price," she wrote.
"We feel alone with it even though the loving support has been a god send and appreciated.
"People write me asking how I do it. I do my best. But I choke with the pain of what I have lost and what I dare hope for and how challenging it is to walk around."
Providing just a glimpse into the many symptoms related to the condition, Blair added that despite struggling with sleep she does what she can to cope.
"But my smiles are genuine. This is ok. Life is an adventure with many shards of awakening," she explained.
"Like many of us, I am praying. Soaking in love where I can. It's not easy. That's ok. I send love to you."
The Legally Blonde actor publicly revealed her MS diagnosis back in October, telling fans she was officially diagnosed with the lifelong condition in August.
Writing on Instagram, Blair said that despite only just being diagnosed, she has been experiencing symptoms for years, leading her to believe she might have had the disease for more than a decade.
According to the NHS, there are currently more than 100,000 people with MS in the UK.
According to the Multiple Sclerosis Trust, the most common symptoms are fatigue, stumbling, unusual feelings in the skin such as numbness or tingling, slowed thinking and vision problems.
The NHS lists additional symptoms including: muscle spasms, stiffness and weakness, pain, problems with learning, depression and anxiety, sexual problems, bladder problems, bowel problems, and swallowing difficulties.
Gallery: 31 Sleep Tips For People With Anxiety [Refinery 29]