How the World's First Loneliness Minister Will Tackle 'the Sad Reality of Modern Life'

Time
25/04/2018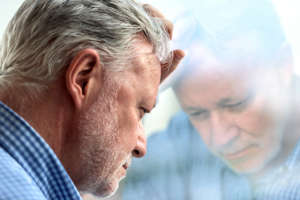 © Juanmonino/Getty Images A special message from MSN:
Nine million people across all age groups and walks of life in Britain are affected by loneliness. We've partnered with giving platform Benevity to raise funds for three charities - Mind, the Campaign to End Loneliness, and Wavelength – to tackle this debilitating and complex issue. You can help make a difference - please donate now.
Tracey Crouch knows what it's like to feel frighteningly alone. After giving birth to her first child, Freddie, in 2016, the British lawmaker says that despite having a "network of friends, family and a wonderful partner," she began feeling cut off from the world. 

It wasn't a new sensation; Crouch says she also suffered from depression six years earlier, when she first became a member of parliament. It felt like she was "in a very dark place, a very lonely place" she recalls.
Crouch's experiences may inform her new role as the country's first Minister for Loneliness, a role created by Prime Minister Theresa May in January. "For far too many people, loneliness is the sad reality of modern life," May said when announcing the new position. 

According to a report last year from the Jo Cox Commission on Loneliness, more than 9 million people in Britain—around 14 percent of the population—often or always feel lonely. That costs U.K. employers up to $3.5 billion (€29 billion) annually, according to consumer co-operative CO-OP.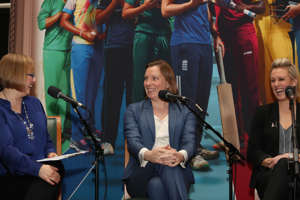 © Catalyst Images LONDON, ENGLAND - MARCH 08: Eleanor Oldroyd of 5Live with Tracey Crouch MP and Alex Danson of England Hockey during the 5Live Panel Discussion during the International Women's Day and ICC WWC 2017 Launch at Lords on March 8, 2017 in London, England. (Photo by Christopher Lee-IDI/IDI via Getty Images) Crouch, 42, might be the world's first minister tasked with addressing this problem, but countries around the world are increasingly examining loneliness—typically defined as the feeling of lacking or losing companionship—as a public health concern.
In Japan, lonely deaths among the elderly have a name, Kodokushi. A 2010 survey suggested more than a third of American citizens over the age of 45 feel lonely. Last year, former U.S. Surgeon General Vivek Murthy called loneliness a "growing health epidemic" in a Harvard Business Review essay, citing a study that said social isolation is "associated with a reduction in lifespan similar to that caused by smoking 15 cigarettes a day."
Speaking to TIME in her Westminster office, littered with rugby balls, cricket bats and a Union Jack flag hung on one wall, Crouch says that since her appointment, she has had meetings with lawmakers from Canada and Sweden who are "looking at us and at how we can perhaps take a lead in helping them tackle isolation."
© Ian Harrison photography Tracey Crouch, Minister for Sport and Civil Society, was also appointed the ministerial lead for loneliness in January 2018. May was prompted to create Crouch's role as part of the legacy of Jo Cox, a lawmaker from the center-left Labour Party who was killed in 2016 by a right-wing extremist during the heat of Britain's E.U. referendum campaign.
Cox became a spirited advocate for helping the lonely as she, like more than half of British parents, felt isolated after the birth of her first child. She set-up a commission—renamed the Jo Cox Commission on Loneliness after her death— to tackle loneliness after witnessing its effects among her constituents in the north of England.
Risk factors for loneliness include "family breakdown, a divorce" or "perhaps the safety net wasn't there to stop that descent," Crouch tells TIME.
Like other developed countries, the U.K. has largely focused on the elderly when addressing issues of loneliness, but the Jo Cox Commission highlighted how much social isolation cuts across all levels of society. Data shows that in Britain and the U.S., poor, unemployed, disabled and migrant populations tend to suffer most from loneliness and isolation—and typically struggle to access adequate support.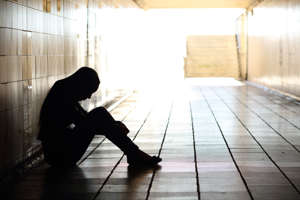 © Catalyst Images Backlight of a teenager depressed sitting inside a dirty tunnel Young people aren't immune either. The U.K.'s Office for National Statistics (ONS) found that 16 to 24 year-olds reported feeling more lonely than pensioners between the ages of 65 to 74. Technology, like the internet, is seen as a source of isolation for young people, "but at the same time, it can be a solution for the older generation, keeping them connected with family" she says.
Alongside all this is Britain's exit from the European Union, following a referendum in which 75% of 18 to 24 year olds voted overwhelmingly to remain in the bloc, compared to 62% of over 65-year-olds voting to leave. Does Crouch think this generational cleavage has created a new front for social isolation?
"This [role] has got nothing to do with Brexit" says Crouch, one of a handful of lawmakers to shy from revealing how they voted in the referendum. She concedes that "contempt" between the generations could be "another area of community disconnect… but, I think in terms of loneliness, this is something that's been happening over many years and it's just building up."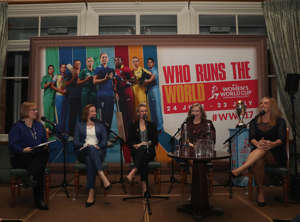 © Catalyst Images LONDON, ENGLAND - MARCH 08: Eleanor Oldroyd of 5Live with Tracey Crouch MP, Alex Danson of England Hockey, Jennie Price of Sport England and Tracey Neville of England Netball during the 5Live Panel Discussion during the International Women's Day and ICC WWC 2017 Launch at Lords on March 8, 2017 in London, England. (Photo by Christopher Lee-IDI/IDI via Getty Images) The erosion of the nuclear family and a sense of disconnectedness in the workplace are some of the reasons why loneliness has bloomed in recent years, says David McDaid, an Associate Professorial Research Fellow on mental health at the London School of Economics.
There are more single-person households in the E.U. than any other household type, which has coincided with "more awareness of loneliness as a issue" he says. Loneliness can also affect those surrounded by a lot of people, for example those in workplaces "where you could be feeling isolated from colleagues or trapped due to your desk-job."
Crouch's appointment looks to some like a public-relations move rather than a true attempt to tackle loneliness.
This is her fourth ministerial brief; she is already the Minister of Sports, Minister of Civil Society and Minister of Gambling, and would not be drawn on how many days she would be able to commit to her new role. "It's difficult to say because there's no two days that are the same in politics anyway."
© Christopher Furlong—Getty Images A woman holds the report of the Jo Cox Commission on December 15, 2017 in Batley, England. The report has highlighted that the UK should appoint a "minister for loneliness." Her Conservative Party has also been blamed for exacerbating loneliness by gutting social services, which provided struggling mothers relief and kept communities together. Since the Conservatives gained power in 2010, hundreds of public libraries and Sure Start Centers, which are designed to help mothers and children, have been closed down.
"The loss of community space, like youth centers, has had an massive impact on what would be a cure for loneliness," says Naomi Eisenstadt, a public policy expert at the University of Oxford who was the first director of Sure Start.
Crouch's position was created with the best intentions but the Conservative government doesn't "understand" what is needed, Eisenstadt tells TIME. "How do you fix loneliness without addressing the basic infrastructure issues that would reduce it?"
Crouch says she will prove her critics wrong simply by reducing the statistics. That could still prove tricky: Some loneliness metrics have been criticized for creating contradictory results, focusing primarily on the elderly, and not being able to capture how the sense of loneliness can evolve in a person over time.
In Britain, the Office for National Statistics (ONS) is now devising a method to measure loneliness among the general population, while Crouch is designing a seed fund worth "tens of millions" for "innovative" anti-loneliness programs and has drawn together a team of 12 civil servants across various government bodies who are looking at community-led initiatives in Britain and abroad. "We're at a real critical point now where we can really use all the levers that we have in government to try and connect people together" she says.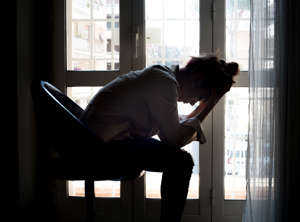 © Catalyst Images Photo Taken In Italy, Roma Experts like McDaid believe the best ways to tackle loneliness "[is] not provided by central government" but through "informal or formal community activities" he says.
This includes Shared Lives, a British home-sharing scheme matching pensioners struggling with loneliness with young people needing somewhere to live, and Men's Shed, which has opened more than 400 communal sheds to connect retired or unemployed men through activities like woodworking and repairing electronics. There are also refugee befriending services, like HostNation, that pairs refugees with volunteers in their neighborhood. 
Intergenerational care homes are another interesting approach, Crouch says. The concept first originated in Japan, where a care home and nursery were combined in the 1970s in Tokyo. The idea has spread to Australia, Singapore, the U.S. and the first one of its type in the U.K. opened its doors in south London last year. Dutch dementia-friendly villages, meanwhile, have apparently led to residents becoming more active and needing less medication.
"We can also learn from some parts of America, who have specific communities that are established for older people" Crouch says of Florida's retirement villages, which are thought to reduce the effects of loneliness.
She aims to publish "some early bones of a strategy" in early fall. But loneliness, with a multitude of causes and effects, requires equally broad solutions. It could be a while before programs are set in motion and results are seen. "I could be the minister for happiness, because that's exactly what I'm trying to achieve" she says of the task ahead. Some brisk exercise and getting out with the stroller, she says, was the fix she needed when she was low. Helping an entire nation will be more complicated.
MSN Loneliness Campaign: Who's affected and how is loneliness being tackled? Discover more and please donate now.