Did celebrity support help Obama win the US election?
By Eve Menezes Cunningham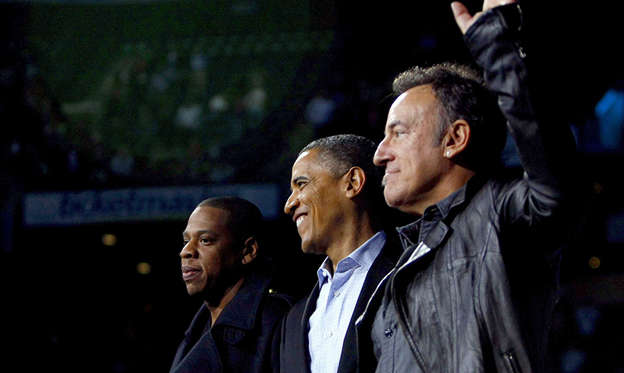 We speak to the experts to see if it made the difference
"We always see celebrity endorsements in the run up to the election," says American political analyst and freelance journalist Beth Gardiner. "For sure, it generates a lot of media attention and probably draws people to rallies, like Bruce Springsteen and Jay Z on Monday night. Campaigns really want to rev up the enthusiasm of their voters. It brings excitement. That feeling of euphoria is gone so a celebrity musician can help. And when an election looks as close as this one might be, it probably helps a bit. But Springsteen was very active for John Kerry in 2000 and he didn't win."In terms of alienating fan bases, Gardiner doesn't think these outspoken celebrities are worried. "Most Springsteen fans have known what he is for years. And in Hollywood, you always see limousine liberals. Traditionally, Democratic supporters bring more glitter."Click through our gallery of stars shining for Obama...
© KeystoneUSA-ZUMA/Rex Features