Mike Tindall reveals how to really pronounce daughter Mia's name - four years after first announcing it
© Copyright ¡HOLA! Hello! Magazine Mike Tindall has revealed how you really pronounce his daughter Mia's name - after years of uncertainty as to whether it's 'My-a' or 'Me-a'. In response to a fan who questioned the correct pronunciation, asking, "And Mia is My-ah, right ... not Mee -ah?" Mike wrote: "No Mia is Me-a." He also confirmed the right way to say new baby daughter Lena's name, saying, "Pronounced like Lay-na." Mike and his wife Zara Tindall welcomed their new little girl on 18 June, at Stroud Maternity Unit.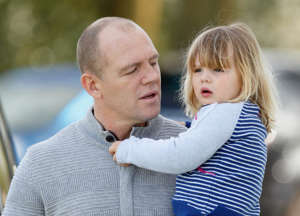 © Provided by Getty A statement at the time read: "Mrs Michael Tindall was safely delivered of a baby girl on 18th June, at Stroud Maternity Unit. Mr Tindall was present at the birth. The weight of the baby was 9lbs 3oz. The Queen, The Duke of Edinburgh, The Princess Royal, Captain Mark Phillips and Mike's parents, Mr Philip and Mrs Linda Tindall, have been informed and are delighted with the news. The baby's name will be confirmed in due course."
It wasn't until nine days later that the couple announced the name of their new arrival. A spokesperson for the couple announced the news, writing: "Zara and Mike Tindall have named their baby daughter Lena Elizabeth." Little Lena is the little sister to the couple's four-year-old daughter, Mia, and is the fourth grandchild for Princess Anne, and the Queen and the Duke of Edinburgh's seventh great-grandchild. The rep confirmed that the name doesn't hold a particular significance, but was "just a name they liked" - of course, Lena's middle name is a tribute to her great-grandmother the Queen.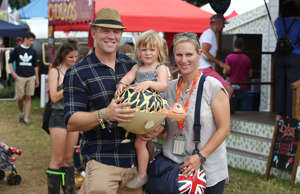 © Provided by Getty Zara and Mike's elder daughter, Mia, turned four in January. Mike has spoken in the past of how the little girl was their "saving grace" after Zara tragically suffered a miscarriage in 2016. He told the Sunday Times: "The saving grace for us has been Mia, our daughter, who is now three. However down we feel she will come running up in our faces. When I was playing [rugby] I hardly saw her; now we can see her grow up. I can take her swimming and I can take her to Ninja Tots. You'll never be able to see her there because she disappears in a puff of smoke."
Related: Zara Tindall Is the 1 Royal With a Wardrobe Bolder Than Kate Middleton's (Provided by Popsugar)
MSN Loneliness Campaign: Could you go a week without seeing anyone? We're helping three charities raise funds for the 9 million people affected by Britain's 'silent epidemic'. Find out more and please donate now.