High heel and other shoe hacks to know

Photos
14/04/2019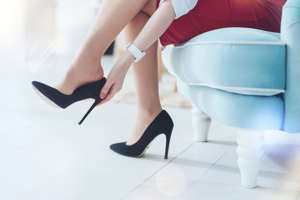 © yacobchuk/Getty Images Do you love wearing heels? Here are some basics heel hacks that will ensure some TLC for both your feet and the shoes you love.
Cotton balls under your feet
A simple yet effective way to stay comfortable while wearing heels is by putting cotton balls under the toes. These soft balls work as cushion and take off some of the strain on your feet.

Blow dry to break in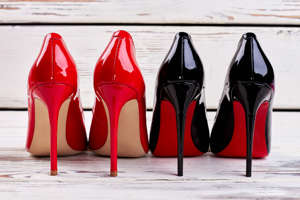 To break in a new pair of heels, blow dry them at home then put them on over tight socks. Walk around till the shoes cool down. Repeat the process a couple of times.

Clean it up with crusty bread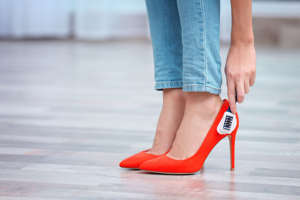 Suede pumps look awesome, but they are tougher to maintain. To clean them quickly, use a day-old crusty bread to remove the dirt.

Apply lip balm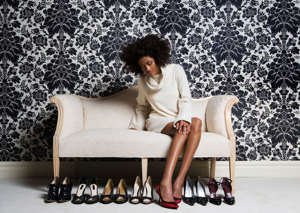 Painful blisters are a part and parcel for every heel-wearer, but it can be avoided by applying lip balm on the back of your feet as the extra layer helps prevent any friction against the shoes.
Apply numbing cream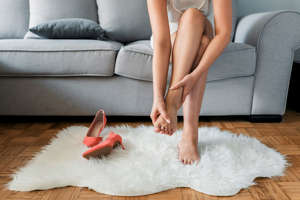 Women who need to go hours on end in high heels can apply numbing cream on their feet as the anesthetic keeps heels and arches comfortable a little longer than usual.

Keep your shoes in the freezer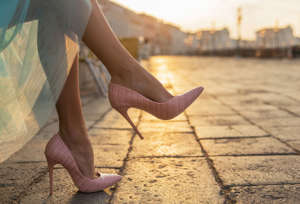 For that pair of heels that you love but don't wear on account of them being painful, try the freezer hack. Fill a zip bag with water, keep it inside your shoes and toss them inside the freezer overnight. Next day the shoes will mold to the shape of your feet after walking in them for a few hours.

Rub sandpaper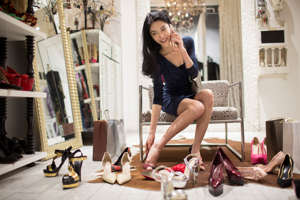 Some heels are a bit slippery, which makes the fit uncomfortable. To make them less slippery, rub sandpaper on the soles of the shoes as it gives them traction and you firmer feet.

Wear silicone foot pads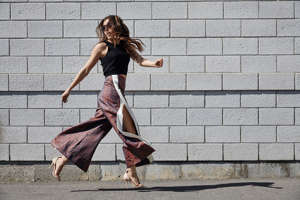 To provide support and relieve pressure from the feet and toes, you can wear a pair of silicone foot pads under your shoes. 
And now some hacks that can help with overall foot and shoe care.
Carry Band-Aids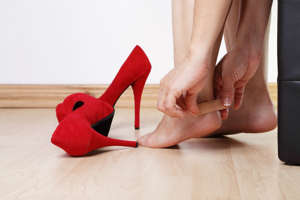 © Getty Images
A packet of these adhesive bandage handy can save you a lot of agony. Apply them on the feet if the shoes cut or give you blisters.

Spray dry shampoo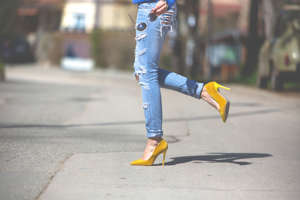 © Getty Images
One of the best ways to get rid of sweaty feet when wearing closed shoe is by spraying dry shampoo as it keeps the feet from sweating and moreover, it will also make your shoes smell good.
Remove scratches with moisturizer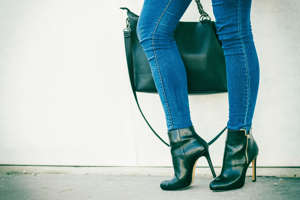 © Getty Images
If you are unable to wear your favorite leather shoes because it has got scratches and nicks, try applying moisturizer on them as it helps in removing the marks.
Gallery: The Most Outrageous Shoes Storming The SS19 Runways (ELLE UK)