Britain's wealthiest businessman Jim Ratcliffe is 'leaving the country and taking his £21bn fortune to Monaco'

Daily Mail
09/08/2018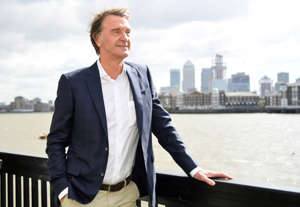 © Reuters * Sir Jim, 65, has complained about Britain's business and tax environment in past
* Company Ineos, has a annual turnover of £45billion and employs 18,500 people
* Billionaire's superyacht features its own wine cellar, football pitch and helipad
Britain's wealthiest man is leaving the country and taking his £21 billion fortune to Monaco, it was reported last night.
Sir Jim Ratcliffe, the petrochemical engineer who was labelled the UK's richest individual, has decided to move to the tiny Principality on France's Mediterranean coastline.
The reasons for the relocation are unknown, but recently knighted Sir Ratcliffe has previously complained about Britain's business and tax environment, the Telegraph reported.
Monaco - famous for its yacht-lined harbour, upscale casinos and the prestigious Grand Prix motor race - is a well-known tax haven and he owns a large property on the French Riviera.
The British-born industrialist has also failed in a legal bid to overturn Scotland's ban on shale gas fracking.
It is understood that the two other billionaire senior executives at chemicals company Ineos, Andy Currie and John Reece, have also decided to relocate to the area.
Ineos' headquarters will reportedly remain in London, the Daily Telegraph claimed.
Sir Ratcliffe's decision to relocate to Monaco could be seen as a blow for Theresa May.
Related: Meet the 19 richest people in Britain (Business Insider)
The businessman is a high-profile supporter of Brexit and has recently begun to buy well-known British brands, such as designer clothing firm Belstaff.
He said in a recent interview that 'the Brits are perfectly capable of managing the Brits and don't need Brussels telling them how to manage things'.
'I just don't believe in the concept of a United States of Europe. It's not viable.' 
Related: The billionaire who helped bankroll Brexit lashes out: 'Not one person on our Brexit team has a clue'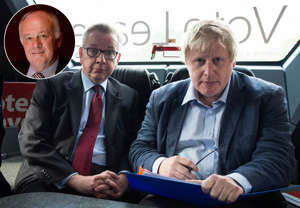 Sir Jim, 65, a joiner's son who grew up in a council house, was named the richest man in Britain in the Sunday Times Rich List this year with a fortune of £21.05billion.
His wealth increased from £15.3billion last year, partly because of a revaluation of assets including property and two super-yachts.
Related: Life and death on a superyacht: 'If something goes wrong, they just raise the anchor and leave'
One of the most flamboyant 'toys' in Sir Ratcliffe's personal empire is his superyacht which features its own wine cellar, tennis court, football pitch and helipad.
He spent his earliest years in a council house on Dunkerley Avenue in Failsworth, a small town between Manchester and Oldham.
His father was a joiner, his mother had an office job working in accounts.
The Brexiteer obtained a 2:1 in chemical engineering from the University of Birmingham and, after for working for BP in the summer holidays, was offered a permanent job - only to be sacked within three days.
Sir Ratcliffe eventually got a job with Courtaulds, the Coventry-based fabric and chemical manufacturer where he stayed into his mid-30s before moving into venture capital.
It was only in 1998 that he founded Ineos, which has an annual turnover of £45billion and employs more than 18,500 people at 181 sites across 22 countries.
Its products are used to clean water, make toothpaste, manufacture antibiotics, insulate homes and package food.
Ineos refused to comment on Sir Jim's latest move and his fellow senior executives.
However, the company admitted it was 'committed' to its London-based headquarters.
NOW SEE: Deals with Saddam, drinks with Castro: The wealthiest Brit you've never heard of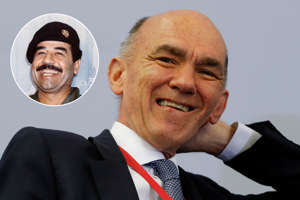 Follow us on Facebook, and on Twitter