China passes law to ease overseas investor concerns

The Financial Times
15/03/2019
China has passed a new foreign investment law that it hopes will help smooth the way to a new trade deal with the US, granting foreign companies equal standing with state-owned businesses.
Beijing hopes the  law will soothe foreign businesses' concerns and keep investment flowing in to the country, as the economy shows continuing signs of slowing. Data released on Thursday showed that Chinese factory output growth has slowed to its slowest on record, as US tariffs and weakening domestic demand bite.
The foreign business community has complained that the law leaves out many details compared with the 2015 version drafted by the Ministry of Commerce, opening the door to hidden impediments being written into the more detailed regulations. 
The new rule will come into effect on January 1 2010 and also establishes a "negative list", meaning that any sectors that are not declared closed to foreign business are automatically open to investment. The previous regime required Beijing to designate a sector as "open to investment" before non-Chinese company could participate, a change that was long sought by the US.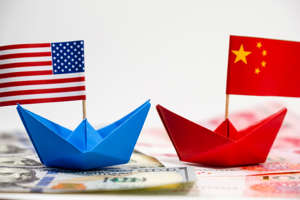 The American Chamber of Commerce in China said it welcomed the change "in principle" but raised concerns at the lack of international business input. "We are concerned . . . that such an important and potentially far-reaching piece of legislation will be enacted without extensive consultation and input from industry stakeholders," it said in a statement.
The law "is a much shorter and more general version and that leaves a lot of questions", said Les Ross, a Beijing-based partner at WilmerHale, a US law firm. "It seems to have been rushed forward in an effort to show sincerity in trade negotiations."
Cui Fan, professor at the University of International Business and Economics, said foreign businesses would have a chance for input as the implementing regulations are drafted. "The regulation will make the contents more enforceable," he said. "I believe that the process of drafting will solicit opinions from all parties as well."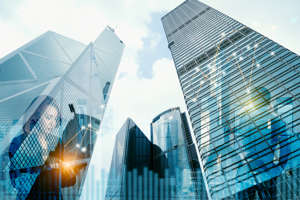 The law includes better channels for foreign companies to have their complaints heard, Prof Cui said, adding that this could help with the country's negotiations with Washington. "The set-up of the system makes enforcing the various deals that China may have with the US, such as a bilateral investment treaty, easier in the future," he said.
The new law comes on the heels of a number of recent rule changes that have given China's security forces greater jurisdiction over civil society, telecommunications, the internet and foreign activity in the country. The investment law "is vague in terms of definitions and a lot of that revolves around national security", said William Zarit, a former minister for commercial affairs at the US embassy and senior counsellor at the Cohen Group, a consultancy.
As Beijing rushes to keep foreign companies happy, its homegrown champions are feeling left out in the cold. China's private businesses have been badly hit in recent years by lending restrictions and other measures while Beijing props up its much larger state-owned companies.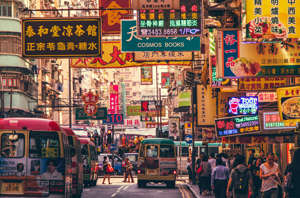 Some worry the new law gives advantages to foreign businesses, said Zhao Yanqing of the Liaoning province Chamber of Commerce and Industry, a Communist-party backed association for private companies. "There's a feeling you should take care of your own children first," Mr Zhao said.
The Foreign Investment Law passed the National People's Congress, the country's rubber stamp parliament, on Friday with 2,929 votes for, eight against and eight abstentions.
Additional reporting by Archie Zhang in Beijing
Gallery: Which of the world's wealthiest countries will be much richer in 2019? (Lovemoney)