France's Le Maire Slams Idea of a Positive Brexit Deal for U.K.

Bloomberg
26/09/2018
French Finance Minister Bruno Le Maire said it would be "suicidal" to grant the U.K. a Brexit deal that seems better than remaining in the European Union, reinforcing the position that saw the bloc's leaders reject Theresa May's latest withdrawal proposal.
He said the so-called Chequers plan, proposed by British Prime Minister May, would have given Britain advantages that are "unacceptable." He also urged euro-area governments to focus their energies on dealing with the euro's vulnerabilities.
"I'm sorry to say it so callously: there is something more important for us than the future of the U.K., and that's the future of the EU," Le Maire told reporters in Paris. "Any decision that would give European citizens the feeling you can exit the EU and keep all the advantages would be suicidal and we won't make that decision."
Related: May pledges to slash taxes post-Brexit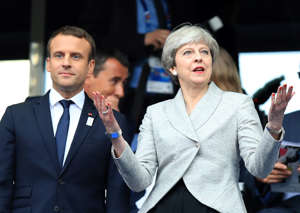 The comments underscore France's uncompromising approach in negotiations with the U.K. and concerns in Paris that Brexit is eclipsing graver economic threats.
Related: How a no-deal Brexit could cripple Britain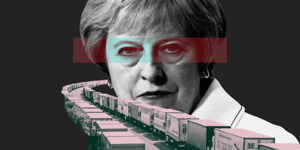 The minister said it would be "irresponsible" for the euro member states to not agree overhauls that Germany and France outlined on at a summit in June. Without a backstop for winding down failing banks, changes to the European Stability Mechanism and a budget for the currency area, the bloc is vulnerable to an economic shock from a trade war or another financial crisis.
Download the Microsoft News app for your Android or iPhone device and get news & live updates on the go.
"The key question is whether we have all the necessary tools in the euro zone to face a new financial crisis. My answer is no," Le Maire said.
Related: Brexit customs delays of 30 minutes 'will bankrupt one in 10 UK firms'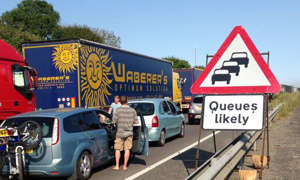 © PA If France were hit by an economic shock, Le Maire said the government wouldn't automatically change its current budget plans. In his view, extra spending cuts to bring down the deficit could hurt economic growth.
"The efforts we have asked for today are the right efforts and asking for more would be unreasonable," Le Maire said.
Watch: Labour's Keir Starmer: 'Nobody is ruling out Remain as an option' (Evening Standard)
Addressing public frustration about the government's overhaul of labor laws and corporate taxes, he said the full impact will take time.
"French people are skeptical and they are asking for very concrete results," Le Maire said. But it will take another year or two year for them to really see the benefit, he said.
NOW SEE: Jacob Rees-Mogg and fellow Brexiteers' trade claims, fact checked
© Bloomberg