Investors flee European stocks at fastest pace since Brexit vote

The Financial Times
15/02/2019
© AFP A picture taken on June 29, 2015 in Lill...A picture taken on June 29, 2015 in Lille shows Drachma bills, Greece's former currency, next to euro bills and coins. The European single currency briefly dropped below $1.1 today as investors grow concerned Greece is headed for a debt default and a possible eurozone exit. AFP PHOTO / DENIS CHARLETDENIS CHARLET/AFP/Getty Images Investors have fled European stocks at the fastest pace since the aftermath of the Brexit vote in 2016, as concerns rise over Britain's disorderly departure from the EU and slowing economic growth on the continent.

European equity funds shed $5.9bn in the week ending Wednesday, marking the largest weekly outflows since July 2016, according to EPFR Global data. The weekly outflows for European stocks were the second worst on record, according to EPFR data stretching back to 2000.
Investors pulled $574m from German equity funds for the week, extending a run of weekly outflows to five. The figure was the highest level since May last year.
UK stock funds lost $449m, reversing a bumper haul of $601m last week. In total, UK stock funds have lost $1bn so far this quarter. French share funds lost $224m for the week, according to EPFR data.

Steve Chiavarone, a portfolio manager at Federated Investors, said failure of the UK to agree upon a deal with the EU was spooking investors.
Video: The Brexit deadline approaches and a delay seems unlikely (Newsy)
Brexit in-depth: All the latest news, analysis and expert opinion
Hopes for a clean exit from the EU were further dashed on Thursday after Mrs May suffered a defeat in parliament for a Brexit "plan B" bill she had claimed had adequate support.

Mr Chiavarone said lower economic growth in continental Europe was linked to pressure on export activity as emerging market economies faced their own issues of stymieing growth.
________________________________________________________________________________________________________________
UK a 'diminished country' too small to prosper outside EU, says Dutch PM (The Independent)
'Back second referendum or we quit': Labour MPs issue ultimatum over Corbyn's Brexit stance (The Guardian)
Brexit could cause migration 'to rise by 100,000', think-tank report claims (Evening Standard)
______________________________________________________________________________________________________________
"Continental Europe is an export economy. The weakness reflects [pressures facing] their end customer — emerging markets, including China. They have been hit by the trade war, interest rates and a strong dollar," he said.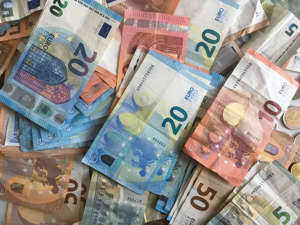 Emerging market equity funds fared better than European stock funds. Flows for the week hit $1.4bn, extending to 19 the number of consecutive weeks of positive investor contributions, according to EPFR data. 

"You have to put outflows from Europe in the context of people putting money to work in other areas, specifically emerging markets," Mr Chiavarone said.