Pound Jumps, Gilts Tumble as Bank of England Sounds Hawkish

Bloomberg
08/02/2018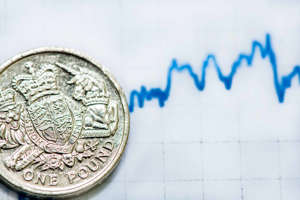 The pound snapped four days of losses and gilts slumped as the Bank of England's 'Super Thursday' statement provided a hawkish signal for interest-rate expectations.
Sterling jumped nearly 1 percent, the most in two weeks, after the BOE said policy tightening may be needed sooner and more than expected. Money markets are now pricing a 25-basis-point increase to the bank rate in August, compared with earlier expectations for a hike in November.
"It feels like they are validating market pricing," said Alan Clarke, an economist at Scotiabank Europe Plc. The surge in the pound won't necessarily be short-lived, he added.
The pound gained 0.6 percent to $1.3958 by 12:25 p.m. in London, after climbing nearly 1 percent above $1.40 soon after the policy announcement. The yield on U.K. 2-year and 10-year government bonds jumped five basis points, to 0.68 percent and 1.60 percent respectively. Governor Mark Carney gives a press conference at 12:30 p.m.
NOW SEE: Bank of England warns of rate rises