The most valuable brands in the world revealed

Yahoo! Finance UK
16/10/2019
American tech giants reign supreme for the second year running in most valuable companies ranking in the world in 2019 with Apple (AAPL), Google (GOOG) and Amazon (AMZN) taking the top three spots.
Apple is valued at $234,241m, Google at $167,713m and Amazon $125,263m.
Apple and Google retained their top positions for the seventh consecutive year. Apple's brand value grew by 9% to $234,241, while Google's grew by 8% to $167,713m, according to Interbrand's Best Global Brands report published on Thursday.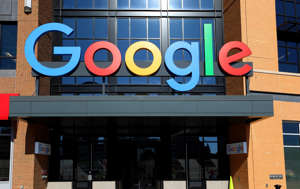 The report based its valuation on the financial performance of the branded products or services, the role the brand plays in purchase decisions, and the brand's competitive strength and its ability to create loyalty and, therefore, sustainable demand and profit into the future. The market value of the companies ranked, thus, is significantly different, running into billions of dollars for the top three – Apple, Google and Amazon, for example.
Based on the brand value, Mark Zuckerberg's Facebook (FB), however, has slipped from the top 10 from being the 9th most valued brand in the world in 2018 to 14th in 2019.
Facebook first entered the ranking in 2012 at number 69, seeing a steady stream of growth in the following five years. At its peak in 2017, Facebook was ranked at eighth place with a brand value of $48,188m. Since last year, Facebook's brand value has fallen by 11.8%.
The report also reveals how the stocks price of the top firms have risen, with Amazon's jumping 424% in five years, and for both Apple and Google 104% over the same period.
Gallery: Everyday words that are actually brand names (Lovemoney)
Meanwhile, Uber joins the Best Global Brands rankings this year at number 87, with a value of $5,714m, and LinkedIn comes in at number 98, with $4,836m.
Microsoft (MSFT) ($108,847m), Coca-Cola (KO) ($63,365m), Samsung ($61,098m), Toyota ($56,246m), Mercedes-Benz ($50,832m), McDonald's ($45,362m) and Disney (DIS) ($44,352) filled out the top 10.
Top 10 most valuable brands in the world

Apple ($234,241m)

Google ($167,713m)

Amazon ($125,263m)

Microsoft ($108,847m)

Coca-Cola ($63,365m)

Samsung ($61,098m)

Toyota ($56,246m)

Mercedes-Benz ($50,832m)

McDonald's ($45,362m)

Disney ($44,352)
The report also reveals the top growing sector for 2019 was luxury. This sector has the highest average brand value change against last year's figures, rising from $105,783 to $117,785 – an 11% growth rate.
Mastercard was the leading growth brand, shifting eight places to number 62, as a result of a quarter increase in brand value to $9,430m.
Other top performers include Gucci, which ranked 33rd, increased by 23%, with a valuation of $15,949m, and Adobe, ranked 39th, with a 20% jump to $12,937m.
Dell returns at number 63, after a six-year absence, after re-listing on the stock market. It is valued at $9,086m.

Of the 100 brands featured, 26 saw double digit percentage growth.
The combined total brand value of the top 100 is $2,130,929m – an increase of 5.7% from 2018, when the value of the table was $2,015,312m.
MSN UK is committed to Empowering the Planet and taking urgent action to protect our environment. We're supporting Friends of the Earth to help solve the climate crisis, please give generously here or find out more about our campaign here.