UK financial services sector shifts £800bn in assets to Europe — EY

The Financial Times
07/01/2019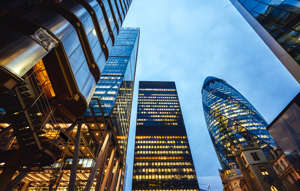 © Getty Financial services companies have moved almost £800bn of assets to Europe since the EU referendum, according to a new report. 

The study from EY, which tracks 222 of the largest UK financial services firms regarding their efforts to reduce the effects of an uncertain Brexit on their operations, highlights the broad-ranging business ramifications of Britain's divorce from the EU.
"As things stand, and per regulatory expectations, financial services firms have no choice but to continue preparing on the basis of a 'no deal' scenario," said Omar Ali, UK financial services leader at EY. 
Download the Microsoft News app for your Android or iPhone device and get news & live updates on the go.
The £800bn figure was determined using public announcements of asset transfers, but EY cautions that not all firms publicly declare the value of their transferred assets. 

"This number is still modest given total assets of the UK banking sector alone is estimated to be almost £8tn but may become larger as we move towards Brexit," EY said.
Watch: "Countdown to Brexit: How many days left until Britain leaves the EU?" (Independent)
As of the end of November, 36 per cent of surveyed companies have confirmed or stated their intentions to relocate some operations to Europe. This includes 55 per cent of universal banks, investment banks and brokerages, 44 per cent of wealth and asset managers, and 42 per cent of insurers and insurance brokers.
Thirty per cent of companies have confirmed a destination where they will add staff or increase operations in response to Brexit. Dublin, Luxembourg, Frankfurt and Paris are the most popular locations, EY said. Companies confirming moves or intentions to bolster operations in Dublin are up by 6 from last quarter, to 27 in total.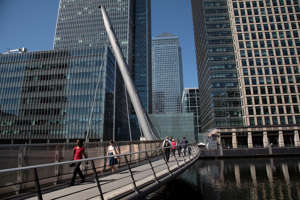 © Getty Tracked companies have added nearly 2,000 new Europe-based roles since the referendum, though the study estimates that in the near future that number could rise closer to 7,000. 

Mr Ali said: "The City is further ahead in implementing its Brexit contingency plans than many other sectors . . . The closer we get to March 29 without a deal, the more assets will be transferred and headcount hired locally or relocated."
Related: Facts to know about Brexit (Photos)