2 penny stocks I'd buy now for the next bull market

The Motley Fool
19/03/2023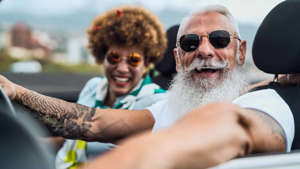 Recent stock market falls feel uncomfortable right now. But they can provide great buying opportunities for smart long-term investors. Today, I'm looking at two penny stocks I think should perform well when sunnier times return.
Foxtons is ready for recovery
Estate agency Foxtons (LSE: FOXT) is a key player in the London housing market. However, this business has been through a bad patch over the last few years and hasn't performed as well as I'd have expected.
Its share price has fallen by more than 80% since its flotation in 2013. But last year's results showed a welcome rise in profits and I think the group is well-positioned for a strong turnaround.
One important change is that the company has increased its exposure to the lettings market, which now generates 65% of revenue. The importance of this is that rentals are generally recurring and non-cyclical.
While the upfront fees available from house sales can be higher, this sector of the market is heavily cyclical. As we've seen over the last year, the housing market can slow dramatically from time to time.
Foxtons also has a newish chief executive. Guy Gittins has returned to the business where he started his career 20 years ago. A highly experienced London property agent, he's determined to rebuild the brand and invest in growth.
I think it could be a sensible buy at current levels, on a medium-term view.
A market-leading business
My next pick is kettle control maker Strix (LSE: KETL). This little-known business is the world's largest producer of kettle safety controls — the part that makes your kettle switch off when it boils.
It has market share of about 50% for these parts. This reflects its trusted relationships with many manufacturers. The only problem with this is that it doesn't leave much opportunity for growth.
To try and solve this problem, Strix has been buying up small companies in related areas, such as hot water taps and water filtering. The company has also built a new factory in China
Unfortunately, these moves have left the company with quite a lot of debt. The group's financial situation was also made worse by supply chain problems and Covid disruption in China last year.
A dividend cut is also expected in this month's results, although broker forecasts suggest the stock could still yield 6%.
I'm not sure whether Strix's recent acquisitions will ever be as profitable as its core business. One risk, in my view, is that some of this spending will eventually be written off.
However, I am encouraged by a recent change of tone from the company's management. In an update in January, Strix said that was not planning any further acquisitions or factory builds.
Instead, the company wants to return to its "core operating model" of being highly cash generative.
If chief executive Mark Bartlett can deliver on this promise for shareholders, I think the shares could be cheap at current levels. If I was looking for a small-cap value stock to buy today, I'd certainly consider Strix.
The post 2 penny stocks I'd buy now for the next bull market appeared first on The Motley Fool UK.
Before you decide, please take a moment to review this first.
Because my colleague Mark Rogers – The Motley Fool UK's Director of Investing – has released this special report.
It's called '5 Stocks for Trying to Build Wealth After 50'.
And it's yours, free.
Of course, the decade ahead looks hazardous. What with inflation recently hitting 40-year highs, a 'cost of living crisis' and threat of a new Cold War, knowing where to invest has never been trickier.
And yet, despite the UK stock market recently hitting a new all-time high, Mark and his team think many shares still trade at a substantial discount, offering savvy investors plenty of potential opportunities to strike.
That's why now could be an ideal time to secure this valuable investment research.
Mark's 'Foolish' analysts have scoured the markets low and high.
This special report reveals 5 of his favourite long-term 'Buys'.
Please, don't make any big decisions before seeing them.
More reading
Roland Head has no position in any of the shares mentioned. The Motley Fool UK has no position in any of the shares mentioned. Views expressed on the companies mentioned in this article are those of the writer and therefore may differ from the official recommendations we make in our subscription services such as Share Advisor, Hidden Winners and Pro. Here at The Motley Fool we believe that considering a diverse range of insights makes us better investors.