Amazon Spring Sale 2023 - the best deals still available

Digital Spy (UK)
30/03/2023
Despite Amazon's Spring Sale for 2023 ending at midnight on March 29, there's still an opportunity to grab some of the excellent deals that were part of the promotion. Discounts include Amazon's own-brand Echo and Fire devices, plus well-known home tech and electronics brands including kitchen appliances, mesh wifi devices, and much more.
What is the Amazon Spring Sale?
You might have seen the ads promoting Amazon's Spring Sale across social media, featuring TV star Rylan, numerous adorable animals and a discounted drill or two artfully displayed in some seasonally-fresh grass.
A counterpart to its Black Friday/Cyber Monday and Prime Day endeavours, the Spring Sale event is open to all customers (you don't need to be an Amazon Prime member to explore the discounts on offer) and it ran until midnight on Wednesday, March 29.
Despite the Spring Sale officially ending, many of the best deals remained, with Amazon's own-brand tech still heavily discounted.
Here's our quick look at some of the most eye-catching tech deals still available.
Amazon Spring Sale 2023 quick links
Amazon Spring Sale 2023 - Echo, Fire and Kindle product deals
Amazon's spring sale includes the usual price cuts on its popular own-brand devices, with savings to be had across its Echo, Fire TV, Kindle and Fire tablet ranges, in addition to its eero mesh WiFi nodes.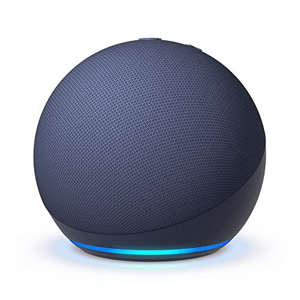 £29.99
While the discounts aren't quite as big as those you'd expect to see on Black Friday/Cyber Monday weekend, the recently-released Echo Dot 5th gen smart speaker still gets a 45% price cut (currently on sale for £29.99), while there are also savings of £30 on the second-gen Echo Show 5 smart display.
The Fire TV Stick 4K and Fire TV Stick 4K Max have price cuts of 33% and 26% respectively, bringing the prices down to £39.99 for the 4K and £47.99 for the 4K Max.
There are also offers across the Kindle range, including the first-ever price-cut on the 2022 Kindle, which is priced at £69.99 (an 18% saving).
£69.99
Fire tablet price cuts vary, with a 40% saving on the Fire HD 8 bringing its cost down to £59.99 (32GB edition with ads, updated for 2022). For an ad-free experience, you'll have to pay a little more with a bundle price of £69.99, which Amazon notes is a £40 saving on the full list price.
And you can also save between 25% and 48% on a selection of Amazon's eero mesh WiFi products, with prices from £49.99. You can set the devices up via a phone app, and, as you'd expect, they have full Alexa support.
Amazon Spring Sale 2024
With Spring Sale over for 2023, we've already got our minds set on 2024. Will there be a Spring Sale next year? Seeing as it's becoming a fairly regular tradition now for Amazon, we'd put our money on the answer being yes.
In terms of the Amazon Spring Sale 2024 date, that's a little more difficult to predict. This year the Spring Sale ran from 27th to the 29th March, but the 2022 Spring Sale ran in early April. We expect the 2024 Spring Sale to be a similar time next year.
Of course, you don't have to wait for the next Spring Sale to grab a tech deal, in between now and then we'll also have Amazon Prime Day as well as Black Friday and Cyber Monday.