FOMC Minutes, Services Data, Job Openings: 3 Things to Watch

uk.investing.com
05/07/2022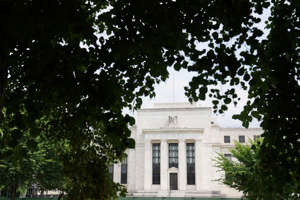 By Liz Moyer
Investing.com -- Stocks regained their earlier losses to close mixed but worries about a recession ahead are weighing on the energy sector.
Treasury yields fell and the price of Crude Oil WTI Futures fell below $100, what analysts are calling the recession trade. That weighed on energy stocks as well as companies that should benefit from a revival of economic activity, including stocks of equipment makers such as Caterpillar Inc (NYSE:CAT) and Deere&Company (NYSE:DE), aluminum producer Alcoa Corp (NYSE:AA), and chemicals specialist Dow Inc (NYSE:DOW). On the flip side, shares of discount retailers such as Dollar Tree Inc (NASDAQ:DLTR) rose on the prospect of penny-pinching consumers flocking to shop there during an economic downturn
The week will feature major economic news from the Federal Reserve and the government, which releases the jobs report for June on Friday.
The yields of the 10-year and 2-year Treasurys inverted on Tuesday, meaning the shorter-term rate is above the longer-term rate, which is usually a sign of recession.
With the drop in yields, tech stocks got a chance to outshine. 
While Congress is out of session this week for the holiday, investors were cheered by the potential for President Joe Biden to announce a plan to roll back tariffs on goods from China enacted during the previous administration. The idea is to help ease the burden of inflation for American businesses and consumers.
Here are three things that could affect markets tomorrow:
1. Fed minutes
The Federal Reserve will release the minutes of its most recent policy meeting on Wednesday at 2 PM ET. The report could shed light on the policymakers' thinking about rate hikes in the future and whether the Fed would back off if signs of inflation decelerating emerge in the data. 
2. Services activity
The ISM business activity reading for June is expected out at 10 AM ET, and analysts expect a number of 54. The PMI is also expected at the same time, and analysts expect a reading of 54.3. Data on services should be important to investors who are looking to gauge the health of the American consumer.
3. JOLTs report
The government's report on job openings is due out at 10 AM ET, and analysts expect a narrowing of openings to 11 million in May, from 11.4 million the month before. Employers have complained that there is a lack of available workers to fill new spots.