Smart meters will lead to 'surge pricing', admits Scottish Power amid plans for costs changing every half an hour

Daily Mail
30/07/2018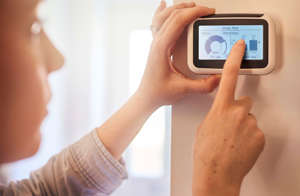 © Getty One of Britain's biggest energy firms has admitted for the first time that smart meters will allow suppliers to introduce 'surge pricing'.
Scottish Power said new tariffs which lead to price shifts every half an hour will be put in place as soon as the energy regulator gives them the go ahead.
The controversial scheme – which relies heavily on smart meters - could significantly change the way households consume energy.
It could lead to soaring costs for watching television, charging electronic devices and running the washing machine.
Energy prices on the new tariffs will peak on special occasions such as Christmas Day and Easter when millions of households are using electricity or gas at the same time, The Telegraph reported.
But it is hoped that a new wave of smart gadgets able to communicate with smart meters will end up lowering households' bills in the long run by increasing efficiency.
Keith Anderson, chief executive of Scottish Power, defended the tariffs saying they will 'benefit customers by delivering a smarter grid' and could offer 'significant benefits'.
He said: 'We would aim to introduce tariffs that offer savings to our customers based on real-time information.
'Beyond this, half-hourly data will benefit consumers by delivering a smarter grid.
'Network companies will be able to monitor the exact flow of power and manage the local network in real time to respond to how people live their lives.
'For example, as we shift to electric transport with more people owning their own electric cars, smart meters could help avoid potential reinforcements to the grid which would be paid through customer bills.'
Surge pricing is technically permissible in the UK – but no companies currently deploy such tariffs as customers have to opt in to share their half hourly usage data.
Regulator Ofgem is currently deciding whether to allow this data to be collected as standard, which could lead to it becoming mainstream.
The regulator has previously suggested the tariffs could offer customers savings based on real-time information.
Scottish Power's plan comes after a former chief staffer at energy regulator Ofgem warned the introduction of surge pricing was the 'hidden agenda' behind the smart meter rollout.
He said: 'It is claimed that smart meters are safe and secure. Not having one, because they are not needed, is even more safe and secure.'
A spokesman for the Department for Business Energy and Industrial Strategy said that nobody 'will be forced into switching to a 'time of use' tariff.'
Former Liberal Democrat Energy Secretary Edward Davey recently criticised energy companies for 'abusing' their power and creating a 'captive' market by putting out smart meters that make it harder for customers to change suppliers.
Mr Davey, who played a key role in shaping the nationwide rollout, hit out at energy suppliers for trying to create a 'barrier to switching' to ensure they keep their customers.
NOW SEE: Martin Lewis busts the biggest energy myths that could be costing you hundreds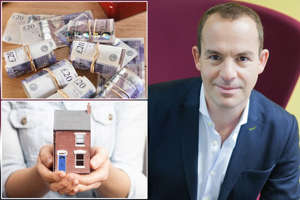 © Mirror