Can tech save bricks and mortar retail?

The Financial Times
21/01/2019
Smart mirrors that display virtual make-up on customers, baskets that automatically ring up their contents, tablets for kids to design and customise their toys on the spot.
Technology ravaged malls across America by allowing customers to shop online, but retailers now hope it is also the answer to luring them back in store.
"Complacency will lead to extinction," said Pravin Pillai, global head of retail industry solutions at Google Cloud.
___________________________________
You may also like:
Prince Philip crash: Queen's message to woman hurt in accident [Mirror]
UK's only satellite-launching rocket to go on display after 48 years in desert [The Telegraph]
Why millions of drivers will be charged £12.50 a day - or forced to buy new cars [Daily Mail]
___________________________________
Tech was the talk of the National Retail Federation's annual Big Show conference in New York last week, attended by 37,000 delegates.
Silicon Valley companies including Cisco, HP and Oracle, as well as scores of start-ups, lined up to pitch ways to help retail. For tech, the potential to digitise physical stores presents a significant opportunity: despite the ecommerce revolution, an estimated 85 per cent of shopping in the US is done in person.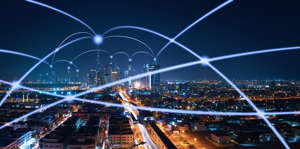 © Getty Stacey Shulman, chief innovation officer at Intel's retail division, said technology was redefining the basics of the sector. "It's not about pushing product any more. Now it's about experience — not boring your customer."
Increasingly, retailers agree.
Recent initiatives from Walmart, the world's biggest retailer, include smartphone apps to help shoppers navigate its big-box stores.
More advanced developments are in the pipeline: the company is hiring 2,000 technology specialists this year. Machine learning experts, software engineers and data scientists will focus on how to improve the shopping experience both in person and online.
Kroger, the supermarket company, is, meanwhile, building a digital headquarters in Cincinnati to house 1,000 workers. The group this month unveiled a partnership with Microsoft for "connected stores", featuring digital shelves that display animated pricing deals, advertising and product information.
Related: The online giants killing off bricks and mortar businesses (Lovemoney)
The technology investments are part of traditional retailers' push into "omni-channel" shopping, which aims to combine ecommerce with a physical presence.
Target's chairman and chief executive Brian Cornell argued at the conference last week that its big-box stores were "one of our most important competitive advantages". "We're exploring everything from artificial intelligence to virtual reality," he said. "But there's no substitute for true human connections."
Retailers are examining ways to personalise store visits the way websites tailor their offerings. "Customer recognition" systems, including one pushed by Quebec company C2RO, can identify the age and height of shoppers — and spot regulars.
Other gadgets aim to make shopping less stressful and time-consuming. Smart trolleys fitted with image recognition, such as that developed by Brooklyn start-up Caper, allow commuters to grab what they need from the supermarket and leave without scanning bar codes.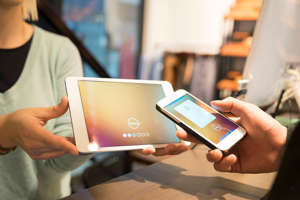 © Getty Some retailers are also incorporating tablets and other everyday devices to create experiences that would be impossible online. 

Toy shop FAO Schwarz allows children to customise remote control cars on iPads before in-store mechanics assemble them in front of them.
Red Rodriguez, director of operations, said the company was trying to bring an element of "theatre" to the shops. But while many retailers have been slow to embrace technology, he said, another pitfall was to rely on gimmicks.
"It's about finding that balance," he said. "That's what's differentiating successful companies from those that are shutting their doors."
Whether a high-tech reinvention of shopping is enough to drag consumers away from their laptops and back to the shops is an open question, however.
© Getty Cutting-edge gadgets are of no use if customers play around with them only to order the items online. Executives are trying to gauge which generate enough sales to justify the cost.

"Just because you can do something doesn't mean you should," said Neil Saunders, managing director at the GlobalData Retail.
Edward Park, head of North America at clothing brand Guess?, said: "There's all kinds of technology that can be thrown at you. You have to understand what really works, to make sure you get the return on investment, and to remain customer-centric."
Yet as the list of corporate casualties in retail continues to grow, executives are increasingly willing to experiment — and spend investor cash — to stay relevant.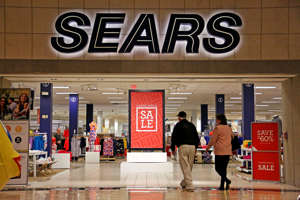 © AP Within the past week, the 126-year-old department store group Sears only narrowly avoided an outright liquidation and the children's clothing chain Gymboree disclosed plans to wind up most of its business, putting 10,000 jobs at risk.

Robust consumer spending is helping other chains do better: across the sector, in-store sales rose 3.3 per cent over the holiday season, according to Mastercard. Online sales surged almost six times faster, however, and Wall Street is jittery about how physical stores will cope with the next economic downturn. 

Amazon's assault on physical retail is putting its bricks and mortar rivals under further pressure to innovate. The company, which bought grocer Whole Foods in 2017, is opening more checkout-less Amazon Go stores and experimenting with new concepts such as its 4-star emporium in New York.
© Getty Some of the gizmos being developed, such as smart shelves for supermarkets, were downright annoying, argued Mr Saunders. "I've never known anyone to want such a thing," he said. "It bombards the consumer with messages that they're not really receptive to receiving in stores. It could be quite off-putting."

And eye-catching in-store technology has played little or no part in the recent success of several retailers whose stores are outperforming in the digital era.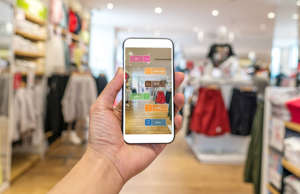 Yogawear specialist Lululemon, which last week said it was on course for a "mid-to-high teens" percentage rise in quarterly like-for-like sales, was "doing well because it is, fundamentally, selling products that people want to buy", said Simeon Siegel, US retail analyst at the brokerage Instinet.
"They have also created an experience that people flock to," he added, pointing to its yoga classes.
More important than gadgets to retail bottom lines were tech-driven efficiency improvements largely unseen by customers, such as warehouse automation, said Mr Saunders. "A lot of the back-end tech is genuinely helpful. The in-store things can be flights of fancy."
Related: Friendster, Myspace and Orkut: Remember these social networks? (Photos)