'Annoyed' Hammond seeks to sabotage Galileo satellite project

The Financial Times
02/05/2018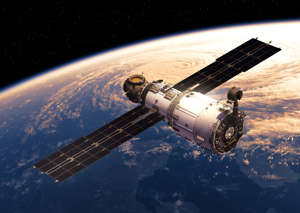 © Getty Galileo is Europe's rival to the global positioning system developed and controlled by the US in the multibillion-dollar satnav market Philip Hammond wants to sabotage the EU's €10bn Galileo satellite navigation project by attempting to disrupt the transfer of sensitive encryption technology from Britain.
In an escalation of a row over UK participation in Galileo after Brexit, the chancellor told cabinet colleagues last week that the government could seek retribution after Brussels proposed banning British companies from sensitive parts of the project.
The move comes as Downing Street confirmed that Britain would seek to launch its own satellite navigation system by the mid-2020s, as revealed by the Financial Times, should the European Commission maintain its stance.
The idea of preventing the transfer of technology and expertise relating to Galileo from the UK to the EU is now being developed in Whitehall. Ministers have been told this could add €1bn to the costs of the sophisticated navigation system, which has multiple civilian and military uses.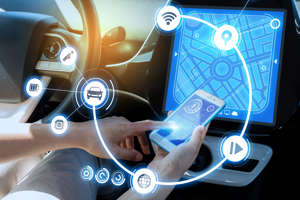 It comes after the EU offered a contract to CGI UK to transfer to Thales of France its expertise in the cryptography protecting Galileo's highly secure navigation arrangement for government users, called the Public Regulated Service.
CGI is the largest supplier of security systems for the Galileo programme but, under current rules, the public regulated service can be accessed only by EU member states.
British officials admit that they cannot legally prevent CGI UK from selling its technology to the EU. However, London was looking at what work could be offered to keep the expertise in Britain if CGI decided not to take the contract with the bloc involving Thales. This could include involvement in the proposed domestic satellite navigation system.
"We could not draw up a legal contract saying they could not do the work in France or for the EU — it would have to be a gentleman's agreement," said one official briefed on the plan.
He [Hammond] said it was ironic that EU finance ministers were angry that the US was introducing steel tariffs on national security grounds but they were prepared to countenance this with Galileo
Government official
CGI had not yet decided to take the contract, said another official. "It is up to CGI what contract they take," he added. "But there are discussions about whether there is any other work we could do in the UK to retain that expertise."
CGI UK declined to comment.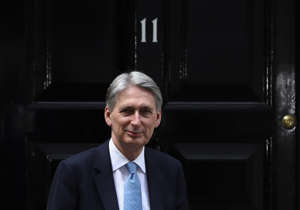 Greg Clark, the business secretary, warned the EU internal market commissioner, Elzbieta Bienkowska, last week that a removal of British encryption technology could delay the Galileo project by at least three years.
The European Commission's claim that Britain cannot be trusted with sensitive material related to Galileo after Brexit has infuriated London, which believes the proposed ban on UK companies is naked protectionism intended to help their French rivals.
"Philip Hammond was very annoyed," said one official briefed on Mr Hammond's intervention at prime minister Theresa May's inner Brexit cabinet committee last week.
"He said it was ironic that EU finance ministers were angry that the US was introducing steel tariffs on national security grounds but they were prepared to countenance this with Galileo."
CGI, with headquarters in Canada, has been working with the European Space Agency almost since its foundation in 1975. It has operations in a number of EU countries including Germany, the Netherlands and Italy.
The company has already transferred some work from the UK to operations in the Netherlands to ensure it will be considered in the bidding for work on the highly sensitive ground control segment of Galileo, according to British officials.
Airbus, which has lead responsibility for Galileo's ground control operations, has made a commitment to ensure that all work is done from EU member states by the time the UK leaves the bloc.
Senior UK industry executives said the British government's offer of a "gentleman's agreement" would not be sufficient to persuade any company to withdraw from working with the EU on space projects.
But Downing Street will try to persuade UK companies to dedicate their technology to developing a "British global navigation satellite system", which it claimed on Tuesday could be launched by the mid-2020s.
"We want full access to Galileo, including the crucial secure elements that will help guide British missiles should they be needed to keep us all safe," said a Downing Street official. "If we don't get access, we will find an alternative."
Mr Clark and Gavin Williamson, the defence secretary, have been looking at whether Britain could develop its own satellite navigation system, although the cost of such a project — particularly when the defence budget is already strained — is a big obstacle.