UK officials flag national security risks on Huawei equipment

The Telegraph
20/07/2018
© Provided by The Telegraph UK officials flag national security risks on Huawei equipment National security could be at risk after "technical issues" were identified across equipment supplying Britain's telecommunications networks, GCHQ has warned. 
The spy agency raised the alarm after monitoring Huawei, the Chinese technology giant that supplies parts for BT and Vodafone's networks across the UK.
Officials warned that "shortcomings in Huawei's engineering processes have exposed new risks in the UK telecommunication networks and long-term challenges". Officials admitted that in light of this, they could "provide only limited assurance that any risks to UK national security from Huawei's involvement in the UK's critical networks have been sufficiently mitigated."
The findings, published on Thursday afternoon, have been handed to the National Security Advisor.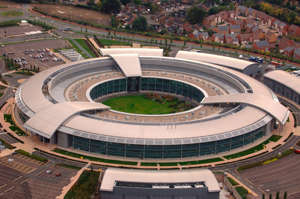 © Rex Features Privacy International files legal claim and calls for end to harvesting of 'bulk personal datasets' by UK following last week's passing of USA Freedom Act It comes as Huawei faces intense scrutiny around the world after US and Australian officials raised alarms over the risk it may pose to national security. Phone carriers are blocked from selling its smartphones in the US.  A veto in the UK could send ripples through the telecommunications industry, which relies heavily on Huawei's technology.
Its components form a core element of EE and Vodafone's 4G network in the UK, developed under Huawei's £1.3bn investment in the country. Huawei is also working with EE on the upcoming 5G network, a faster version of 4G, which is expected to become available within the next 18 months.  The first instance of 4G in the UK was delivered by EE in 2013 with the help of Huawei. 
Huawei installed the Huawei Cyber Security Evaluation Centre, dubbed "the cell", in Banbury,  in 2010 following concerns about national security regarding the technology giant's links to the Chinese state.  
GCHQ began overseeing how Huawei employees who were helping build Britain's critical infrastructure networks, by installing an oversight board chaired by the spy house's cyber chief, Ciaran Martin.
The board said it was "disappointed" with Huawei's lack of remediation for point vulnerabilities, often used by hackers to infiltrate systems, that it discovered last year.
It added that Huawei's engineering processes "fall short of industry good practice" and highlighted the risk of third party equipment, which will go out of date in 2020, leaving British telecoms networks vulnerable if not addressed. 
A Huawei spokesman said: "Huawei welcomes the Oversight Board report. It confirms the collaborative approach adopted by Huawei, the UK Government and operators is working as designed, meeting obligations and providing unique, world class network integrity assurance through ongoing risk management. 
"The report concludes that HCSEC's operational independence is both robust and effective. The Oversight Board has identified some areas for improvement in our engineering processes.
"We are grateful for this feedback and committed to addressing these issues. Cyber security remains Huawei's top priority, and we will continue to actively improve our engineering processes and risk management systems.
ZTE, one of China's leading state-owned companies, has already been blacklisted in the UK. In April, the National Cyber Security Centre warned UK telecoms providers that the use of ZTE's equipment could pose a national security risk.