Brexit negotiations descend into disarray as EU warns 'no solution' in sight

The Independent
06/03/2019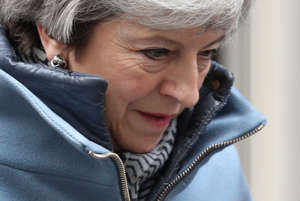 © Getty Efforts by British negotiators to win changes to Theresa May's Brexit deal are going badly, after talks in Brussels broke up without any progress to report and the EU Commission warned that "no solution" is in sight.
Exasperated Irish prime minister Leo Varadkar has said he had "no legal texts or draft legal texts to consider" following several rounds of meetings between the UK and EU.
A spokesperson for the EU Commission said on Wednesday morning that "while the talks take place in a constructive atmosphere, discussions have been difficult" and that "no solution has been identified at this point that is consistent with the withdrawal agreement".
Brexit Secretary Stephen Barclay and Attorney General Geoffrey Cox have been meeting repeatedly with chief negotiator Michel Barnier and his team in recent weeks, most recently on Tuesday evening.
They are trying to secure legally binding changes to the controversial Irish backstop in order to convince British MPs to back the withdrawal agreement in a crunch vote next week.
But both sides ditched plans for a read-out of the negotiating meeting late on Wednesday, amid a lack of progress.
© Provided by Independent Digital News & Media Limited "The position as of today is that we have no texts or draft texts to consider or get legal advice on," the Taoiseach said in the Irish parliament ahead of the latest meeting.
"I am not entirely sure what MPs are looking at in London but we have no legal texts or draft legal texts to consider, to propose amendments to, or to seek legal advice on. What happens a lot in London, as deputies will be aware, is internal negotiations."
The prime minister herself is expected to visit Brussels this weekend in a bid to turn the tide of talks.
Gallery: Facts to know about Brexit (Photo Services)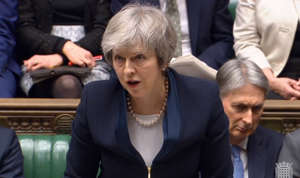 Earlier in the week Mr Varadkar, who has the support of the EU, effectively ruled out the two main asks by the UK for an exit clause or time-limit.
"The backstop is a means to an end but it's a really important end and that is a legally binding assurance that there won't be a hard border on our island," he told reporters.
"We need to know that that will apply and that it won't be time-limited and that there won't be a unilateral exit from it."
The lack of progress appears to bode poorly for the Government's chances of convincing Tory MPs to back the deal.
At the weekend Graham Brady, the chair of the 1922 committee, said he would support the withdrawal agreement next if the Attorney General could produce "a legally binding guarantee that the backstop is temporary".
If any concessions do come out of Brussels they are likely to be in the form of clarifications to the existing deal rather than anything that contradicts the "all weather" nature of the backstop.