Brexit news latest: EU will refuse delay in current circumstances, France warns

Evening Standard
08/09/2019
The EU will refuse another delay to Brexit in the current circumstances, according to the France's Foreign Minister.
Jean-Yves Le Drian said on Sunday that as things stand, a delay beyond the October 31 deadline would not be granted.
Asked if a Brexit delay was possible, the French minister told Europe 1 radio not under the current conditions.
"We are not going to do [extend] this every three months," he added. "The British must tell us what they want."
He described the current situation as "very worrying".
It comes after parliament passed a law aimed at blocking a no-deal Brexit, which would force Boris Johnson to seek an extension.
The Prime Minister has said he would not ask for a delay in any circumstances, but Mr Le Drian's comments suggest his request would be denied even if he was forced to by law.
Related: Johnson to 'challenge law stopping no-deal exit in court'
Related: PM's extraordinary plot to render EU 'illegal'
But on Sunday, it was reported that Mr Johnson is planning to ignore the legislation and instead go to the EU summit next month and seek a new deal.
The Sunday Times reports that, if a deal is not agreed, Mr Johnson will refuse to demand the extension to Article 50.
Yesterday, Jeremy Corbyn warned the Prime Minister that he is not above the law, saying the country is in "extaordinary territory". 
Related: 'You're out!': Tories in bid to oust 'biased' Commons Speaker Bercow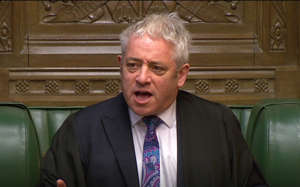 Speaking to Sky News, Mr Corbyn said: "Well it's quite extraordinary when you have a Prime Minister in a parliamentary democracy announce he doesn't agree with a decision that Parliament has taken and he's prepared to not abide by it.
"The act that was passed through all its stages in the House of Commons this week is now law and it requires him to apply for an extension in order to prevent a crashing out on the 31st of October.
"We are in quite extraordinary territory when a Prime Minister says he is above the law."
He added: "We need a clear statement from the Prime Minister that he is going to abide by that act of parliament."
It comes as a senior Tory MP warned it would set a "dangerous precedent" if Mr Johnson decided to disobey the law over Brexit.
Brexit: A timeline [Photos]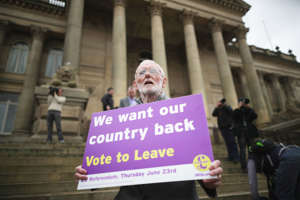 David Lidington, the de facto deputy prime minister when Theresa May was in Downing Street, told BBC Radio 4's Today programme: "The Government is bound by the words of any statue that has been duly enacted by the Queen and Parliament.
"It is such a fundamental principle that we are governed by the rule of law that I hope no party would question it."
Mr Lidington, a former Europe minister, added: "Defying any particular law sets a really dangerous precedent. If you do something in government, you also need to also think, 'Would I be happy if the other lot were in power and did this to me?'
"And if you wouldn't be happy with that, then it is a very good warning signal."
In pictures: Hurricane Dorian destruction and other striking images of the week [Photos]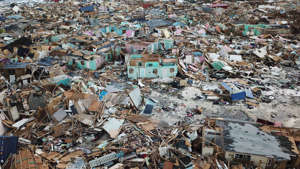 MSN UK is committed to Empowering the Planet and taking urgent action to protect our environment. We're supporting Friends of the Earth to help solve the climate crisis - please give generously here or find out more about our campaign here.