EU Agrees To Brexit Delay – But Shorter Than Theresa May Asked For

HuffPost UK
21/03/2019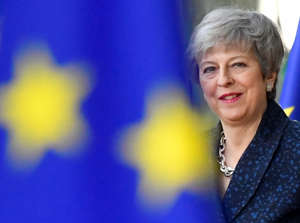 The European Union has agreed to Theresa May's request for a short delay to Brexit – but not the three-month extension to June 30 she had asked for.
According to a draft of the crunch EU summit's conclusions, leaders from the remaining 27 nations have said the UK can extend Article 50, but just until May 22 – as long a MPs vote in favour of the PM's deal next week.
© PA Wire/PA Images The date is the day before European elections start.
The UK is due to leave the EU on March 29 – in just eight days time. If a deal is not signed, the legal default remains a no-deal Brexit on that date.
If the Commons once again votes down the agreement the EU is likely to call an emergency summit next week to possibly offer a longer delay.
This is a breaking news story and will be updated.