MSN Charity Campaign: Supporting vulnerable children and young people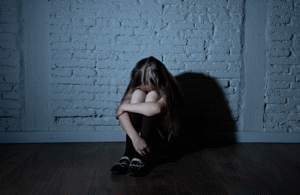 The challenges the UK's most vulnerable children and young people face today are simply unimaginable, from poverty and neglect to poor mental health and other complex, related issues.
The summer holidays are no different. In fact, for many, the weeks off school only make it worse. 
This is a time where Britain's most disadvantaged children are open to experiencing stress, neglect, abuse, malnourishment and hunger. 
MSN has partnered with the NSPCC (National Society for the Prevention of Cruelty to Children) and The Children's Society to try to help turn things around for them by raising funds towards their invaluable work. Any monies raised will be split equally between both. 
Here's a little more about the charities and what they're doing to help make things better for children and young people in the UK:
NSPCC
Abuse robs children of their childhood. Without help, the scars of abuse can last a lifetime. And as devastating as it can be for the child, society pays a heavy price too.
Abuse changes childhood, but so can we.
Child abuse is preventable - not inevitable. And it's up to each of us to do everything possible to keep childhood safe from abuse, so children can grow up healthy and thrive. That's why we're here and drives what we do. So as long as there's abuse – we will fight for every childhood.
Join us. 

The Children's Society

Right now, in Britain today, there are children and young people who feel scared, unloved and unable to cope. Alone in the world. These are the children and young people we work with.
We listen. We support. We act. We help make small changes that make a big difference.
There are no simple answers - often it is complex - so we work with others to help tackle these problems. Only together can we make a difference, not just to individual lives but to the lives of millions of children both now and in the future.
MSN is working with Benevity, a secure international payments processing service, to ensure protected collection of donations and the safe distribution of monies raised directly to the charities.
Explore more issues faced by the UK's most vulnerable children and young people and discover what you can do to help.