Caroline Flack breaks her social media silence with cute Insta collage

Cosmopolitan (UK)
6 days ago
Caroline Flack has finally broken her social media silence with a cute Instagram photo. Posing in a fiery red lipstick alongside her adorable pet dog Ruby, the presenter posted a collage of pictures just hours after her boyfriend Lewis reached out to her on the app.
On Wednesday her friend Mollie Grosberg posted a video of Caroline attempting to climb a wall at The Castle Climbing Centre in London. Writing,"You're both useless" beneath the post, Lewis also left a heart emoji, but soon after deleted the comment.
A post shared by Caroline (@carolineflack) on Feb 13, 2020 at 2:13pm PST
Recently, Lewis was forced to deny rumours that the couple had split after he was accused of texting another woman. He responded with a photo of himself and Caroline on his Instagram story, captioning it: "We ain't split. Can't wait to see you." That same day, Caroline said "I'm going to speak today… mine and my family's life is no longer up for entertainment or gossip." She deleted the post a few hours later.
Gallery: Celebrities who were friends before they were famous (Photos)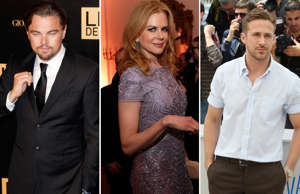 Caroline was charged with assault back in December after an argument about Lewis texting another woman turned aggressive. She has since been banned from contacting Lewis by order of a judge. Despite the dramatic feud, Lewis decided to share a heartfelt post about Caroline following their fight, suggesting the pair are still on good terms.
Following her most recent court appearance regarding the ordeal, Caroline posted on Instagram, saying: "Thankfully I know a lot of you will not believe all that you have heard and read following today's court hearing... thank you for your continued support and love... It's going to be a relief when I am able to give my side of the story, when I'm allowed to."
After stepping down from her iconic role as Love Island's host, Caroline has remained relatively under the radar. Could this be the end of her social media hiatus? Watch this space.
Follow Gabrielle on Instagram.