Why Netflix should feel threatened by this huge BBC iPlayer update

Expert Reviews
01/08/2019
BBC iPlayer, like fish and chips or the NHS, is a much-loved part of the British national identity. The BBC's online streaming platform made its name as a 30-day catchup service, allowing TV licence-holders to stay up-to-date with the latest episodes of EastEnders, Who Do You Think You Are? and Call The Midwife – before their month-long viewing window elapsed, that is.
But as the market increasingly fills with streaming services providing premium titles for months, sometimes years, on end, iPlayer is often overlooked as a streaming destination... until now.
Regulatory authority Ofcom has approved the BBC's request to transform iPlayer into a 12-month catchup service, meaning its films and shows will be available for an entire year, rather than the 30 days the platform previously permitted. Some shows will be available on the platform for even longer.
Read more: TV licence sales decline for first time in decade as viewers shun BBC for Netflix (Daily Mail)
The change to its business model will allow iPlayer to compete with bigger streaming services, including Netflix, Amazon Prime Video and Now TV. It comes as welcome news for the BBC, which, despite suffering from no shortage of premium content (it boasts Stacey Dooley, Louis Theroux and David Attenborough as in-house titans, along with titles like Fleabag, Peaky Blinders and Poldark), has long been held prisoner to the enormous budgets and round-the-clock content provision of streaming rivals.
That being said, things aren't looking too rosy in Netflix's neck of the woods, either. The streaming service lost 126,000 paid US subscribers in its second quarter after a price increase took effect in March. Cheaper platforms, like the $5.99/mth Hulu, appear to be gobbling up its customers.
Meanwhile, Ofcom's decision comes hot on the heels of news that the number of viewers cancelling their TV licences hit a whopping 860,000 last year, as UK residents flocked to alternative sources of entertainment. The updates, which will give viewers more time to enjoy their favourite TV shows and films, will hopefully lure them back to the platform (which requires a TV licence for viewing).
In pictures: Twenty Netflix original TV shows that are better than Stranger Things, claim critics (Business Insider)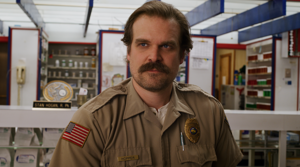 The ruling is also likely to assuage remaining licence holders, after a £4 price bump, taking the cost of a TV licence from £150.50 to £154.50, took effect on 1 April this year, leaving viewers wanting more bang for their buck. With 12 months viewing as standard, with some titles featuring on the site for longer, this could be just the upgrade viewers were hoping for.