Following the White Bear – Photographer charts polar bears in captivity

Photos
|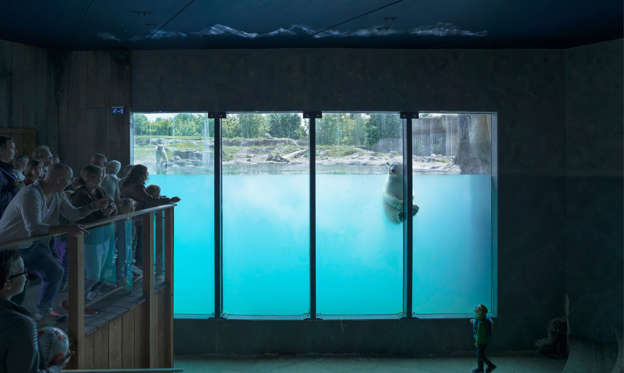 The photographic project "White Bear" undertaken by Taiwanese photographer Sheng Wen Lo attempts to shed light on dilemmas concerning captive animals around the world by focusing on one species – the polar bear.
Exploring 24 sites across Europe and China, Lo's ongoing series questions the very existence of zoos and how, in their effort to mimic the arctic environment, their uncanny structures combine "nature," "home" and "stage."
The bears are almost always promoted as exotic tourist attractions, and Lo's project examines how the zoos' missions of conservation, research and education seem to be overshadowed by the interest of public entertainment.
Follow Sheng Wen Lo's "White Bear" exhibition at Deda, Derby, U.K. as part for FORMAT17 festival from March 24 to April 23, 2017.
(Pictured) Diergaarde Blijdorp Rotterdam, The Netherlands (2016)
© Sheng-Wen Lo